If water has invaded your home in Los Angeles, the best thing you can do is to act quickly. Water is the universal solvent. Therefore, the longer that is sits in your home or business the more damage it will cause to your flooring and walls. Restoration Masters works hard and quickly to remove water and damaged materials. If you need to get started on your restoration now, feel free to call us. We also provide emergency services that will give you immediate attention.
COSTS OF WATER DAMAGE REMOVAL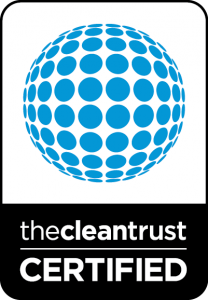 To get an honest price for a water damage removal service, it is always necessary to have a technician survey the damage. The extent of the damage and the length of the water absorption will have a great impact on the price of the job, which is why is always best to get water damage removal services as soon as possible.
Fly by night water damage restoration companies come a dime a dozen. They offer extremely low prices that go increase once you commit to their services. Restoration Masters offers affordable water damage removal that adheres to industry standards (we are Clean Trust certified). Our years of experience enables us to provide highly detailed estimates of the work required. Do you need a quick quote? Contact us and we'll send a technician out to survey the damage.
INSURANCE AND WATER DAMAGE
We work with all reputable insurance companies that cover water and fire damages. Our Los Angeles team is so acclimated to working with insurers that we can often get claims processed quickly because we understand exactly what each insurer is requiring. We have successfully worked with AAA, AIG, American Eagle, Allstate, GEICO, Farmer's, First Commercial, Hartford, Liberty Mutual, MetLife, nationwide, Renaissance, and many more insurance providers. We serve the entire Los Angeles County community.