Are you looking for flood restoration in West Covina?  You want to make the right choice, but you must act quickly as the first 24 to 48 hours are the most critical in keeping everyone safe and preventing further destruction.  Restoration Masters is a leading water damage restoration serving the West Covina area.  Our expert flood services include water removal, structural dry out, and mold remediation.  Our experience and expertise also includes fire damage restoration.  In addition to the building itself we'll rescue furniture, electronics, and other possessions.
We're always ready to meet your emergency needs 24/7.  Call us anytime of the day or night and a knowledgeable dispatcher will send out the right certified inspectors and technicians along with everything they'll need within minutes.
Why are those first 1 or 2 days so important?  Given only moisture, mold can become rampant in as little as a day.  Almost immediately water makes its way through every crack and opening, and soaks deeply into porous materials.  Without the best in professional extraction that excess moisture lingers for weeks causing sheetrock to simply fall apart and wood to swell, warp, crack, and perhaps even rot.  Smoke's toxic and odor-causing compounds will likewise penetrate deeply and if not thoroughly removed within a critical period they become permanent.  Simply put, you'll experience more building destruction and lose more of your possessions.  And that won't be covered by any insurance because it was preventable.
Why You Should Choose Restoration Masters
We're a family owned and operated local flood services contractor, experienced in commercial as well as residential work.  As part of our water damage removal work we can include mold remediation, repairs, and reconstruction.  We also offer fire damage restoration, pack out services, storm damage restoration, and leak detection.
We have working relationships with all major West Covina insurance companies, and know exactly what they require in mitigation work as well as in documentation details for a smooth claims process.  We'll bill them directly for no up front payments and our staff will work with them directly, saving you the hassles and worry.
To assure industry best practices we employ inspectors and technicians certified by the CRA (www.crassociation.org) and the IICRC (www.iicrc.com) and provide them with state-of-the-art water damage restoration equipment as well as the latest smoke and odor removal equipment.
Expert Fire & Water Damage Removal (951) 823-1354

Featured West Covina Services
Flood Services
Our flood restoration work proceeds with careful sanitation and thorough disinfection.  Regardless of the source, water can become brimming with disease-causing organisms after about 24 hours.  And those pathogens can become airborne.  Our experienced professionals take care of that while completing a fast pump out so that water damage removal can begin as soon as possible.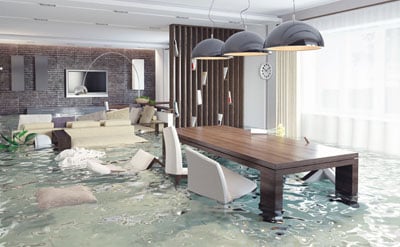 Water Damage Restoration
Water damage removal begins with prevention.  And that begins with exceptionally thorough water extraction using our exceptionally effective equipment.  Our experts then continue with thoroughly drying out the structure, including deep-down moisture, using a combination of refrigerant dehumidifiers, high-volume air movers, and other industry-specific equipment.  They will make frequent tests and adjustments to assure that everything is proceeding as quickly as it can.  Our crews can then take care of repairs, additional cleanup and disinfection, and neutralize odors.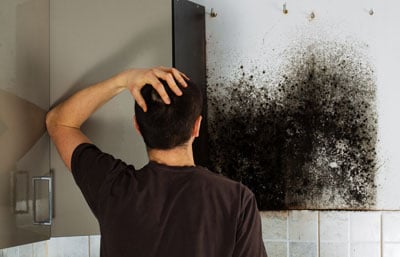 Mold Removal
The watchwords are health and safety.  That's because many species (not just the black variety) release very dangerous toxins and all species spread easily when disturbed or killed.  So all work must be done by specially licensed mold removal experts such as our certified technicians.  They'll take all the recommended precautions and perform thorough remediation to avoid regrowth and neutralize odors.