Professional Storm Damage Repair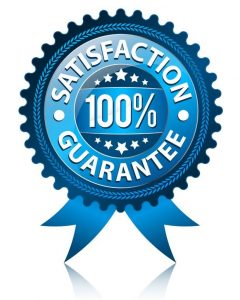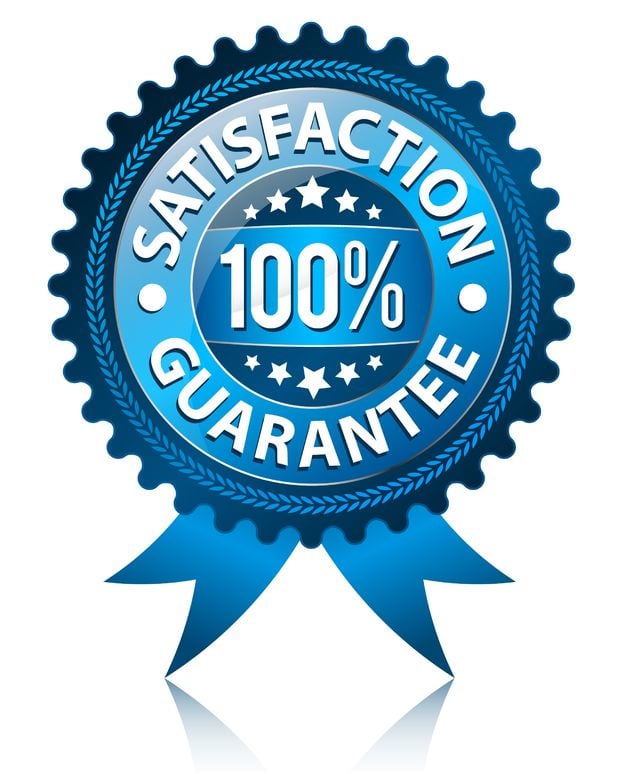 As a general contractor and restoration specialist we're ready to handle whatever a storm has thrown at you, whether that's wind or water damage or just outdoor cleanup.  After a major winter storm you can be facing an overwhelming list of things to do, and some may require surprisingly detailed technical knowledge. As just one example, delayed or incomplete dry out can lead to mold and harm to building materials and even structural members.  Restoration Masters offers expert full-service storm damage repair.  We'll manage manage everything, from carpet dry out to major reconstruction.
If you're facing major problems, you also need to prevent further harm.  Restoration Masters is ready 24/7 for within-the-hour response for fast repairs and restoration.  We begin with a thorough inspection and complete documentation as required by insurance companies, and then prioritize and schedule all storm damage cleanup and repairs.  We'll perform the right tasks, in the right order, in the right way.
Restoration Masters Storm Damage Restoration
We're a locally owned trusted leader in the full spectrum of damage restoration, serving residential and commercial customers.  Our storm recovery team includes experts in outdoor cleanup, flood damage remediation and building dry-out, roof and other building repairs, and major reconstruction.  We excel in everything you should be looking for in storm damage repair contractors.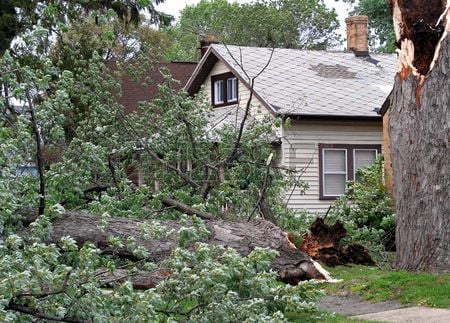 Ready 24/7, with emergency response times of an hour or less

Training and experience that matters

Fully licensed, insured, and bonded

Experienced well-trained technicians certified in all relevant specialties

Top of the line equipment

Always follow industry best practices

Dependable on-time schedules

We can provide temporary electric power

Work directly with insurance companies

Dependable services, quality workmanship, and great customer support
Insurance
Unfortunately many homeowners insurance policies don't cover natural disasters.  And coverage often requires specified mitigation efforts immediately after the event.  With us there's no up-front payments required to get those time-critical tasks completed. With our years of working with insurers and local appraisers, we're prepared to meet all coverage requirements and work directly with your insurance company to reduce the hassle of filing and processing claims.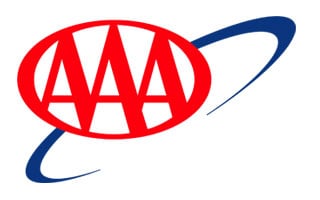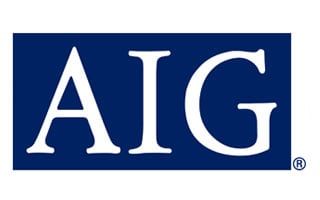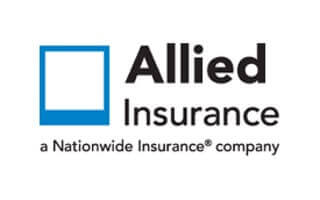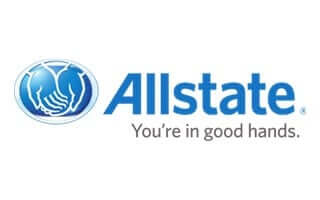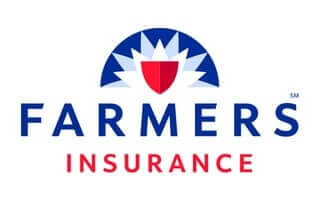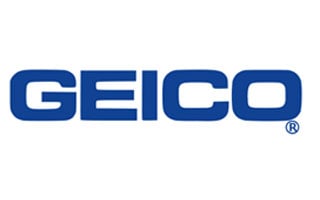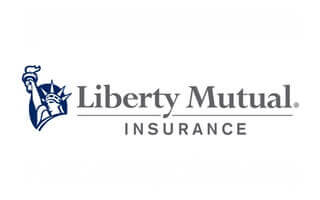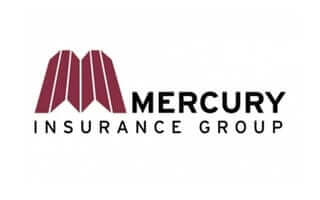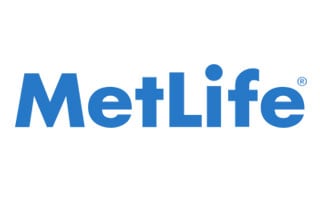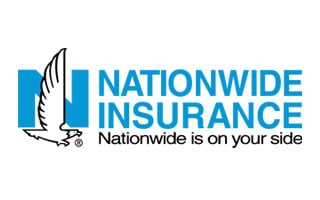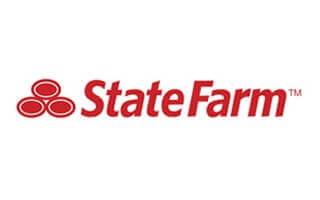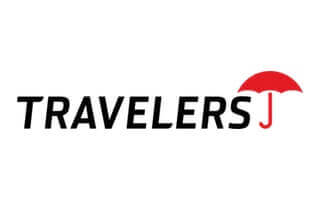 Tips on What to Do
OK, you've weathered the storm.  Now what?
Priority 1 is safety.  Shut off electricity to wet areas to avoid electrocution hazards. In the case of significant destruction, turn off the gas supply and avoid entering hard-hit areas.
As soon as possible notify your insurance company of the loss.  You'll actually file a claim later, once you have the actual costs of repairs.  You should also call a restoration expert for an assessment and estimate.
Next, take steps to prevent further harm.  That could include tarping a damaged roof and covering broken windows.  With flooding or other water intrusion, quick drying is vital to prevent mold and other problems.  Immediate steps may include lifting carpet, moving furniture and other possessions to dry areas, removing baseboards, and so on. Every hour counts, and your safest option is to call in professional services.
Don't risk your health during cleanup.  Even if there's been no contamination by sewage, clean water becomes a bio hazard after 24 hours.  For anything other than minor harm or a few square feet of wet area, or if you have any doubts, don't hesitate to get an expert opinion and the details of all of the proper procedures.
Storm Damage Recovery
In cases with significant damage our services begin with securing the building with board-ups and roof tarping as needed.  This is performed in concert with inspections and thorough documentation, leading to an estimate and work plan.  If necessary we can pack out (remove) furniture and other belongings for protection and off-site treatment, store them, and then return everything when work is finished. With or without building issues our storm damage cleanup services can remove clear downed trees and limbs and haul away all debris and unsalvageable items.
Building and Roof Repair
Restoration Masters can provide temporary and permanent roof repairs as well as complete re-roofing and repairing underlying structure.  As a general contractor we're well qualified for any other repairs you might need, including repairing or replacing windows and on up to major structural renovation.

Flooding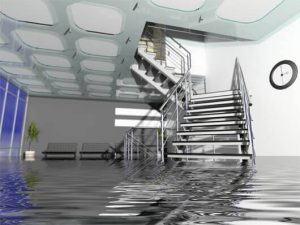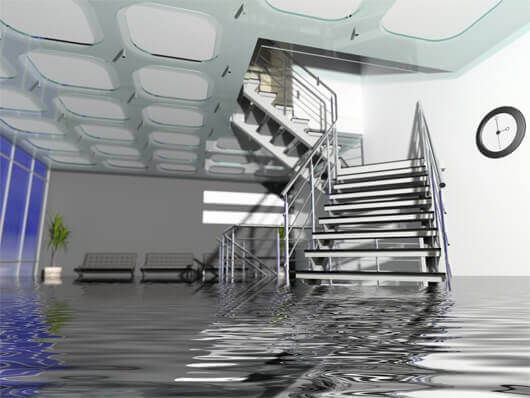 With flooding, even if to just part of a single room, there is the potential for further water damage and health hazards with each and every passing day, making prompt and thorough action vital.  Our special equipment provides fast pump-outs, and our technicians are well-trained, experienced, and certified in sewage and contaminated water removal as well as in clearing out mud and sand. Then we follow up with decontamination, sanitation, and odor removal specialists.  We're also ready to treat furniture, home electronics, and other belongings.  Mattresses, upholstered furniture, and carpet require extra attention to cleaning and rapid drying.

Water Damage Restoration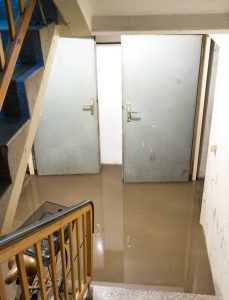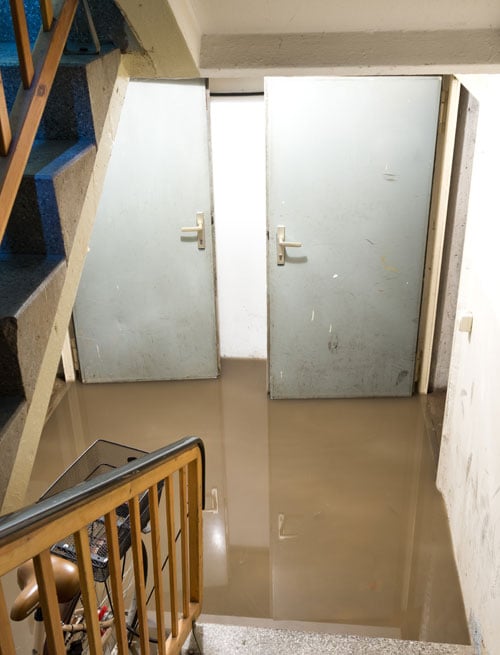 Water can be a much bigger problem than you might think.  It quickly soaks in, so that in a matter of minutes it can be well beyond where mopping and vacuuming can reach.  It can even wick up a foot or more in walls. Under the floor and inside walls it can take weeks, or longer, to fully migrate out and evaporate.  Yet any excess moisture can lead to mold and bacteria growth in 24-48 hours, and shortly after that can result in crumbling drywall and wood warping, splitting, and decaying.  Removing this moisture quickly enough is a surprisingly technical task.  Surfaces may feel dry even while hidden destruction is progressing.
Restoration Masters employs certified specialists and provides them with the latest equipment, more advanced than many other restoration companies, to complete the job several days sooner.  In addition to removing furniture and other wet items, we may also remove carpet.  But with our powerful water extraction equipment it may be possible to rescue it and complete all drying with it still in place.  Our experts will then combine powerful blowers, refrigerant dehumidifiers, and other equipment unique to our industry for complete structural dry out.  They'll make frequent measurements to assure the fastest and most thorough results, getting deeply soaked moisture down to safe levels as quickly as possible.  If appropriate (and it often is) we'll follow up with carpet cleaning as well as mold abatement and odor neutralizing treatments.