Water Damage In Claremont? Schedule Now! (877) 246-2951
24/7 Fast Response Water Damage Services Claremont, California
A home or business disaster is more than any one person can, or should, tackle. Besides the discouraging scene of destruction and sense of loss there are many actions that need to be taken immediately, and most require far more technical expertise than most people would think.  Plus the first 24 to 48 hours are the most critical. When it comes to water damage restoration, flood removal and fire damage restoration in Claremont, California you need a team of experienced professionals. You can speak with a Restoration Masters expert anytime 24/7 for these services as well as others such as mold remediation and storm damage repair.
Why Restoration Masters?
Improper or delayed treatment often results in additional deterioration, and insurance companies simply won't pay for that secondary damage.  So it's vital to have a  well-established company that specializes in restoration services for your possessions as well as for the building itself.  That company should also fully understand the requirements of insurers for a successful claim.  Restoration Masters is family owned & operated, and is a fully licensed and insured contractor for the Claremont area.  We're a full-service company, able to take care of everything start to finish.  You'll be relieved by the knowledge that everything is being taken care of and that your life will soon be back to normal.
Fast Response
We have one of the fastest responses in the industry.  You can reach an expert live 24/7, and our on-call technicians will be there for you in Claremont within an hour any time of the day or night for an assessment and free estimate, and can begin work immediately.
Technical Expertise
Our crews draw from their years of experience in both residential and commercial services, and are dedicated to quality workmanship. Our well-trained technicians are IICRC certified in the full spectrum of services, from carpet and furniture cleaning to sanitization and mold removal.  We'll take care of both the building and its contents, always following the best industry practices and our own checklists.  We're experts at restoring everything to pre-loss condition.  If it can be recovered, we can do it.
The Right Equipment
We maintain a huge inventory of state-of-the-art specialized equipment including powerful pumps, water extraction gear, refrigerant dehumidifiers, HEPA filters, ozone odor neutralizers, moisture meters, water leak detection instruments, and more.  Together they assure that our work is both thorough and completed as quickly as possible.
Insurance Experience
We work with all insurance companies, and have experience with all major insurers in the Claremont, CA area.  Our staff fully understands their requirements for complete and detailed documentation as well as the mitigation steps and time-lines they stipulate for covering secondary damages.  We'll handle the paper work to help with quick claims processing and for less stress for you.
Customer Care
We'll also bill your insurance company directly so that there's no up-front payment.  We're known for our dependable service, professionalism, and caring customer support.  And you have our satisfaction guarantee.
24/7 Fast Response Water Damage Removal (310) 923-7332
Complete Restoration Services in Claremont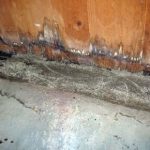 Flood Damage Restoration.  Any flooding — major or minor, from natural or plumbing causes — needs to be taken seriously. Everything must proceed as quickly as possible to minimize further destruction and highly unsanitary conditions. Our flood damage removal begins with rapid pump out and advanced disinfection before moving on to water damage removal and flood damage repair.
Water Damage Restoration.  Extensive training and special equipment are necessary to achieve the fastest water damage removal possible. Water quickly penetrates deeply into the building structure to where it lingers and causes progressive destruction. Our specialized services turn the weeks it normal takes for a building to dry into just a few days. Otherwise excess moisture leads to mold and bacterial hazards, crumbling drywall, and warping & splitting wood requiring far more extensive water damage repair.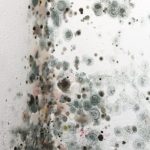 Mold Remediation.  Swift and proper disaster services often avoid the need for mold removal.  But when necessary it must be done with the utmost caution to avoid potentially very serious health issues as wall as to prevent spread throughout the building. And it must be absolutely thorough to prevent regrowth.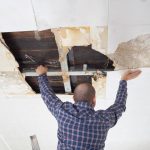 Leak Detection.  Hidden roof, window, or plumbing leaks lead to the need for water damage repair and mold removal if not corrected immediately. But the problem is often hidden. With the latest electronic instruments and experienced technicians we can track down the exact location so there's no need to tolerate the disruption and repair costs of multiple holes in your walls or floor.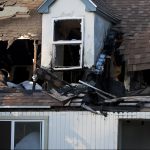 Fire Damage Restoration.  Fire damage repair work goes far beyond reconstructing burned structure. We first make the building secure and safe, clean up debris, and take care of smoke and odor removal as well as water damage removal for both the building and its contents.  Finally there's debris and waste haul away. Much of that is toxic, and must be disposed of as hazardous waste.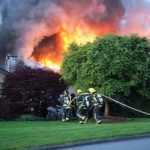 Smoke and Odor Removal.  Smoke, soot, and ash pose the most technical challenges of fire damage restoration. Different types of fires produce different types of smoke, each with hundreds of different harmful compounds.  Improper or delayed cleaning can leave you stuck with odors that can last for years.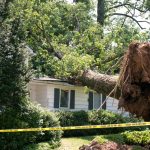 Storm Damage Restoration.  Starting with board-ups and tarp-overs we can take care of all of your storm damage repair needs. Our storm recovery services include debris clean up, water damage restoration, roof repairs, window replacements, and on to major reconstruction.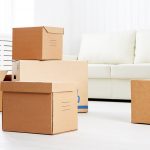 Pack Out Services.  Whether during flood damage repair or fire damage repair, it's often best to remove furniture and other belongings from the damp and/or toxic environment. Our expertise assures that pack out won't cause further harm, and we then treat and store everything in our secure facility.
Expert Fire & Smoke Damage Removal (951) 823-1354