You're probably looking out over a painful scene of destruction in your Upland home or business.  It's discouraging, and perhaps a bit frightening, but you need to act immediately to avoid further harm.  Specialist expertise is necessary in flood damage restoration, water damage removal, mold remediation, fire damage repair, and smoke & odor removal.  We provide all of that "under one roof" along with leak detection and storm damage restoration services.  To meet your emergency needs you can always reach us, live 24/7, and our certified technicians are on-call for immediate action.  We can have an expert there at your Upland location within an hour for a free quotation.
Restoration Masters Professionals
To protect your investments, not to mention your family or employees, you should hire only experienced highly-qualified companies that have working relationships with all major insurance companies.  In a nutshell, that's Restoration Masters.  We work for you to reduce your stress during this very difficult time.
We're a licensed and insured locally owned and operated contractor providing restoration services.  Our technicians are experienced, highly trained, and IICRC & CRC certified in numerous specialties.  Mitigation against further harm (as required by insurance companies) is our first priority, followed by expert restoration.  Together these minimize repair costs and recover as many personal items as possible.  Along the way we complete all the detailed documentation necessary for a hassle-free insurance claim.  We've worked with all major insurers and many of their Upland adjusters and will bill them directly.  That's a load of paperwork and worry off your shoulders.  You'll also have the peace of mind knowing that everything is being taken care of properly with nothing omitted or delayed until it's too late.
We're with you all the way from that first call to haul away and a follow-up inspection.  We promise the fastest response, technical excellence, and outstanding customer service.
Flood Damage Restoration
Whatever the source, flood damage removal is an emergency.  If sewage is involved, such as from a sewer backup, that's clearly an unsanitary situation that requires special precautions and disinfection experts.  But any source of water becomes infested with bacteria and other microorganisms in about 24 hours.  That's also about the time it takes for mold and physical water damage to really get going.  Too many people have tried to take care of minor flood damage removal on their own only to find themselves in an even bigger mess.
So let our certified flood damage restoration experts take care of pump out, mud removal, and sanitization.  Our crew is also ready to handle any needed follow up such as mold remediation and water damage repair, then complete any and all flood damage repair work.
Water Damage Restoration
Immediate action is necessary for any minor flooding or spill that affects more than a few square feet and isn't mopped up within a few minutes.  That's because liquid quickly flows through any cracks and then soaks deeply into any porous building materials and even wicks upwards inside walls.  It can linger for weeks, even when surfaces appear to have dried out.  But in as little as a day it can create a mold problem and causes progressive harm to wood, drywall, and more.
Worse still, all that progressive destruction can remain completely hidden.  That's why our water damage restoration services begin with a thorough investigation drawing on experience and training as well as temperature, moisture, and humidity measurements.
Water Damage Removal
Our work begins with removing wet debris, and often furniture and other possessions through our pack out services, then using powerful water extraction equipment to remove up to twice as much as ordinary carpet cleaners shop wet-vacs.  With frequenting humidity monitoring and moisture-level tests we'll use refrigerant dehumidifiers and unique heaters to quickly pull out even deep down dampness in a matter of days.  All together we can often cut the time it takes to reach safe moisture levels in half, dramatically cutting losses.
Water Damage Repair
But recovery doesn't stop there.  Our specialists are ready to follow through with additional disinfection and deodorization as our skilled crews complete any necessary water damage repairs and reconstruction.
Expert Fire & Smoke Damage Removal (951) 823-1354

Fire Damage Restoration
Few companies can provide full-service fire damage restoration.  Our certified technicians cover the spectrum of direct fire damage repair, water damage restoration, smoke and odor removal, and even HVAC duct cleaning.  Otherwise you're likely to end up having to coordinate multiple contractors at a time when you're already feeling overwhelmed and need to be attending to work and family.
Fire Damage Repair
Our professional work begins with a careful assessment and prompt emergency structural bracing, tarp-over services, and board ups.  We'll then perform clean up and hazardous material disposal.  Whenever water is used in firefighting we'll perform thorough extraction and structural dry out, disinfection, and mold abatement.  Then we're ready for any and all repairs and reconstruction.
Smoke and Odor Removal
Smoke contains literally hundreds of toxic, corrosive, and odor-causing compounds so it's no surprise that you'll need smoke and odor removal.  But that's made difficult and technically challenging because of several factors.  First, smoke frequently travels great distances, penetrating even small openings and getting into places most people wouldn't expect.  Second, everyday cleaners won't do the job.  The proper non-toxic detergents have to be matched to the type of smoke and the exact material being treated.  Thirdly, prompt action is required as those compounds quickly penetrate deeply into cloth, wood, and other materials.  If they're not completely removed soon enough it becomes too late and you're stuck with lingering smoke odors for months or even years.  For building surfaces we'll often use soda-blasting to remove char as well as to neutralize odors.  Our experts will also use eco-friendly ozone and hydroxyl generators to reach and eliminate odors deep inside the structure and its contents.
Mold Remediation
You don't have to have a major event to need mold removal.  A leak anywhere, condensation, or just high humidity is all mold spores (tiny virtually invisible seeds that easily float long distances through the air) to start growing.  As a fungus it doesn't need light, and so can be thriving out of sight underneath flooring in a kitchen or bath, hidden within walls, in attics, or within crawl spaces.  From there it slowly but surely destroys whatever porous building materials it's growing on, but far more importantly releases allergens and quite often toxins that can cause very serious health issues.
Rather than risking ill health and spreading the problem even further, you need our certified mold remediation specialists.  After isolating the affected area with plastic sheeting, special negative air pressure exhaust, and HEPA filtration they'll choose the best method from several mold removal techniques.  That sometimes means completely replacing portions of sheetrock or other materials.  They then follow through with applying a non-toxic mildicide as further assurance against regrowth, than neutralize any remaining musty odors.
Leak Detection
Even a small undetected leak hidden within a wall or hard to see spot will soon lead to mold and other types of water damage.  If it happens to be a slab leak under the concrete floor it can lead to uneven settling and major structural damage.  It's often difficult to even determine if you actually have a problem.  But your can count on our leak detection experts to perform sensitive tests and then pinpoint an exact location using the latest electronic leak detection instruments in combination with their years of experience.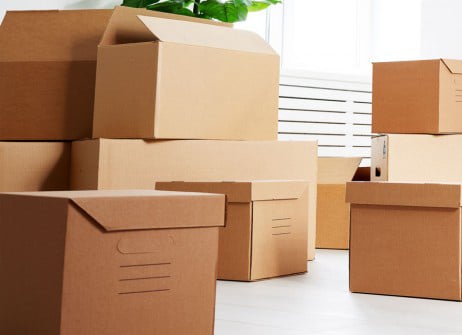 As part of fire restoration as well as flood damage restoration it's necessary to care for furniture and other possessions along with the building itself.  That frequently means employing our pack out services to remove them from wet or contaminated areas to prevent further harm.  We can then perform dry cleaning and various deep cleaning and deodorizing treatments under controlled conditions, then store them in our secure facility until work on the building is complete.  In many cases our experts can even recover electronics and other possessions that you thought were beyond hope.  You'll receive a full inventory of everything removed from your home or business, and we'll consult with you about sentimental and historic value in making recover versus discard recommendations.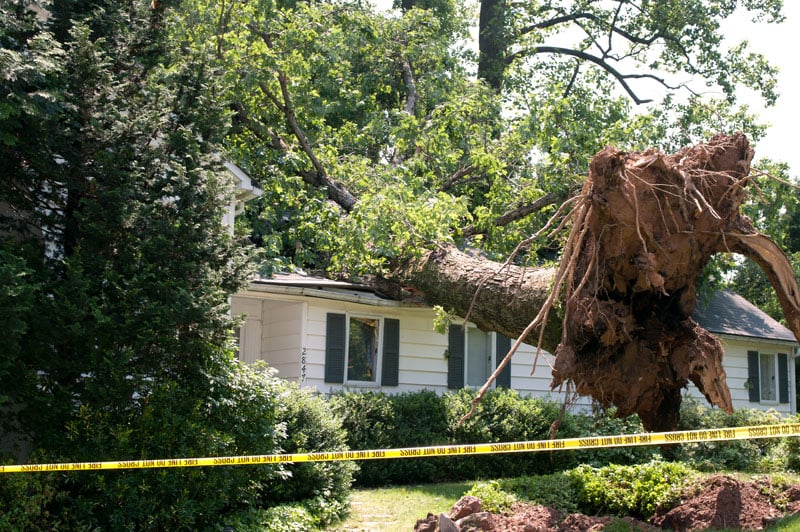 Storm damage repair deals with debris cleanup and disposal as well as fixing wind damage and dealing with water damage removal.  Our well trained and experienced crews are ready for it all, including board-ups and tarping, roof repairs, window and door replacements, and water damage restoration.  From carpet cleaning to reconstructing a section of the building after a downed tree our storm damage repair services have you covered.
Water Damage In Upland, CA? Schedule Now! (877) 246-2951
Upland's Historical Flood
The city of Upland began with Juan Bautista de Anza's 1774 route, and with a much later master irrigation plan gave rise to citrus groves.  Yet despite the need for irrigation, flash floods have been fairly frequent.  Many long-time residents still haven't forgotten the extensive Inland-Empire Flood and mudslides of 1969.  An earth dam broke and flooded what were then Upland lemon groves which took 2 years to fully evaporate (http://www.insidetheie.com/1969-inland-empire-flood).  Another site, http://www.usa.com/upland-ca-natural-disasters-extremes.htm, has totaled the 60 years prior to 2010 as having  363 floods, 52 hail storms, 100 incidents of strong wind, 135 thunder storm winds events, and 156 wildfires within 50 miles of Upland California.  The city's 73,732 residents (census of 2010) have many sources of weather and brush fire alerts, and http://www.localconditions.com/weather-upland-california/91784/radar/rain-storm-total.php is a good lesser-known site.