Has your Rancho Cucamonga home or business water damage disaster left you feeling discouraged and overwhelmed? There's so much that needs to be done, and you're not even sure what to do let alone the correct way to do it. You will need a full-service damage restoration company who offers flood damage removal, repair and restoration services, leak detection and mold remeditation or a combination of these. Restoration Masters has certified restoration technicians in all the above areas, as well as water damage repair, storm damage repair, leak detection, pack out services, textile cleaning and restoration, and more.
Our goal is to restore your home or business to pre-loss condition as quickly and affordably as possible. That's why we always have on-call technicians, 24/7/. Just phone us anytime and a live expert will ask a few questions, answer your questions, and then dispatch the right technicians in Rancho Cucamonga with a fully equipped truck. We'll be there in less than an hour.
We guarantee your satisfaction 100%. Family owned and operated, we hold a California State Contractors License and are fully insured.
24/7 Fast Response Water Damage Removal (951) 823-1354

Water Damage Repair
Whenever water is involved rapid removal and absolutely thorough dry out are a must. Excess moisture leads to mold, crumbling sheet rock, warped wood, and more. That can get started the very first day and worsens over time.  Yet water has seeped in deeply to where natural evaporation can take weeks. That's why water damage repair is one of the biggest and most common homeowner insurance claims. But quick and correct action offers a huge reduction in repair costs. We use the the latest equipment, including powerful water extraction, refrigerant dehumidifiers, and spot-heaters to achieve complete structural drying in as little as half the time of many competitors.
Flood Damage Restoration Rancho Cucamonga
As our name says, we're leaders in flood damage removal. Whether from a rainstorm or a broken pipe our flood damage restoration covers: a fast pump-out, building and contents drying, cleaning, neutralizing odors, and debris cleanup and hauling. A sewage back up is clearly a biohazard requiring extreme caution and thorough sanitizing by trained professionals with protective gear. But after 24 hours any water is likely to be teaming with bacteria and other microbes and must be treated as contaminated.
Expert Fire & Smoke Damage Removal (951) 823-1354

Fire Damage Restoration
Proper fire damage repair requires a wide spectrum of specialized skills to address structural issues, scorching and char, smoke and odor removal, and water damage repairs. No wonder the scene looks overwhelming.  Restoration Masters creates a complete recovery plan for each client. Fire damage repair work begins with structural bracing and securing the building against the elements. Cleanup and debris removal involves the proper handling and disposal of hazardous materials. As a result of firefighting water extraction, structural drying, and mold removal are often needed.  Building contents as well as the building itself need specialized cleaning, sanitizing, and restoration. Our pack out services are available to remove furniture to a secure location for treatment and storage.
Smoke and Odor Removal
There are many types of smoke, depending on what's burning and the temperature of the blaze, but all contain a large number of different acids, toxins, and odor compounds. Since smoke can travel just about everywhere (even reaching inside home electronics) extensive smoke and odor removal a necessary part of fire damage restoration. That needs to be highly specialized — common cleaning methods are ineffective and can even make matters worse. Prompt treatment is imperative, as odor compounds quickly penetrate so deeply that they can't be removed. From there they release smells for years to follow.
Rancho Cucamonga Best Mold Removal & Remediation
Mold spreads by invisible spores wafting on air, and are almost everywhere in Rancho Cucamonga. All they need is moisture, so the ultimate cause for an outbreak is poor maintenance — a leaky roof or window, old plumbing,  failed or poor ventilation. When conditions are right it quickly becomes a major health hazard yet could be completely hidden under flooring or inside walls (as a fungus it doesn't need light to grow). Our mold remediation services begin with visual inspection, moisture measurements, and samples for lab analysis to determine the species and best treatment methods. Our certified mold remeditation technicians follow approved procedures with specific and detailed checklists and have all the right tools, chemicals, and equipment for safe and thorough mold removal. Non-toxic anti-microbials further guards against regrowth, but it's also critical to take care of those maintenance issues.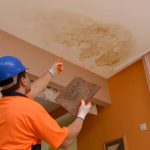 Short of flooding, a roof or plumbing leak causes progressive harm. All can remain hidden from view until major water damage restoration is required. With the latest leak detection technology it's no longer necessary to make one hole after another to track down the location.  Our experts can pinpoint the problem with absolutely no added destruction, whether inside a wall, under a concrete floor slab, or out in the yard.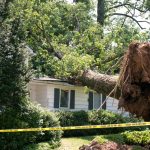 Storm damage repair can range from outdoor debris clean up to major reconstruction after a fallen tree. Board up and tarping are often the first stage of storm damage repair, and may be followed up by roof repair (both temporary and permanent) and/or window replacement.  Storm damage restoration often includes water damage restoration, which can include lifting, drying, and cleaning carpet and extend to building-wide drying.
Rancho Cucamonga Disaster Breakdown
Named after the 1839 Mexican Rancho, that was in turn named after the Kukamonga Native Americans, Rancho Cucamonga has seen its share of floods and brush fires. A recent article (http://www.scpr.org/news/2014/05/02/43909/southern-california-wildfire-53-percent-contained/) tallied incidents from 1950 through 2010. During that time there were 428 floods, 252 wildfires, 101 incidents of strong winds, and 51 hail storms within 50 miles of the city's center. That averages over 1 destructive incident per month! And with a population of 165,269 (2010 census) we've seen plenty of Rancho Cucamamonga home fires as well as flooding due to plumbing failures.