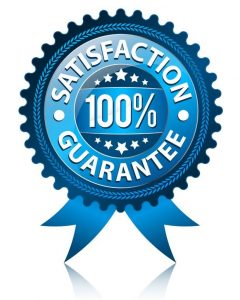 If you've just experienced a
water damage
disaster in
Lancaster, California
you're probably feeling more than a little discouraged and overwhelmed. But there's no need to panic.
Restoration Masters is ready to take care of all Lancaster fire damage repair and water damage restorations. Our services include smoke and odor removal, flood damage removal, storm damage repair, leak detection, and mold remediation. We can even remove furniture and other belongings to a safer location, and restore them as well with our pack out services.

Choose Restoration Masters for All Restoration Services
We're a family owned and operated fully licensed local restoration company, guaranteeing 100% satisfaction to our valued Lancaster, California clients.
We always follow industry best practices, such as those specified by the international Institute of Inspection, Cleaning, and Restoration Certification IICRC and abide by all state and Lancaster, California building codes. Our prompt and professional services with the fastest response time around minimize the extent of damage and get your life back to normal sooner. We're experienced in commercial and residential construction. For the health of your family (or employees) as well as the environment we use Eco-friendly non-toxic products and always properly dispose of hazardous wastes.
Dealing with insurance claims can be a real headache. We've worked with all major insurance companies and thoroughly understand their procedures and requirements for hassle-free insurance claims.
We're ready to expertly coordinate and fulfill your restoration needs from water extraction to mold remediation and complete reconstruction all work is done by our crew. Simply put, we're the only number you need to call.

Lancaster Flood Damage Removal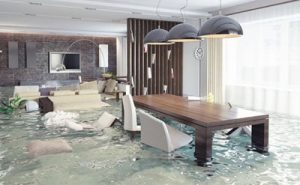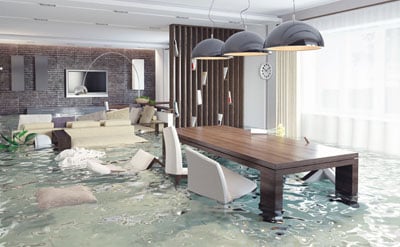 A large number of floods in Lancaster is caused by plumbing problems or water heater leaks. Deterioration begins almost immediately. Water quickly penetrates through every crack and opening and seeps in deeply to where under normal conditions it can linger for weeks and weeks. Yet mold and bacteria can become a problem in just 24 hours, and warped and splitting wood, disintegrating drywall, and more. Using an ordinary carpet cleaner or wet vac and window fans doesn't begin to cut it. With our powerful pumps and specialized water extraction equipment we can remove flood water or sewer effectively and efficiently. That cuts the time to completely dry out a building down to a matter of days, minimizing flood damage. We're also well equipped for mold remediation and odor removal.
Fire Damage Restoration, Smoke and Odor Removal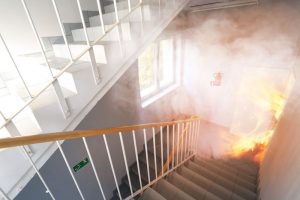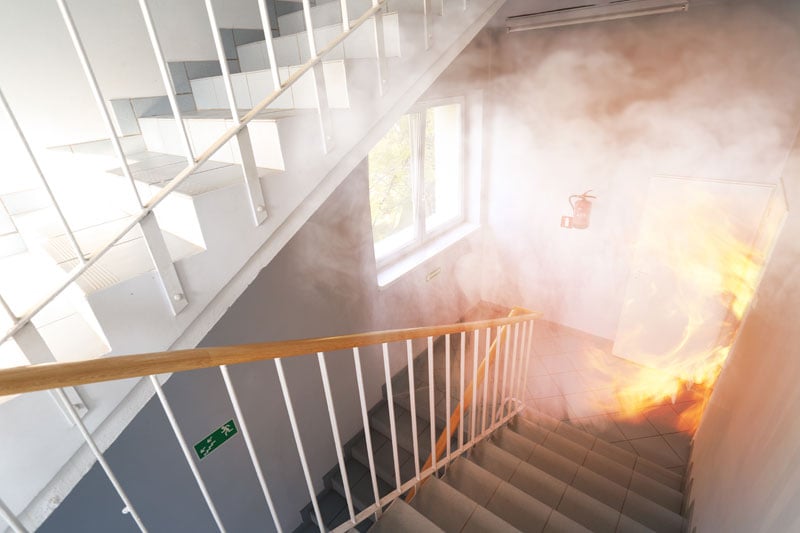 Fires are often the most extensive and upsetting of building catastrophes. In addition to physical destruction from the fire itself there's usually flooding from firefighting as well as smoke, soot, and ash just about everywhere. Burning produces thousands of chemical compounds, many of the corrosive or toxic, so proper remediation involves far more than replacing burnt materials. After securing the building as well assessing and inventorying losses, our technical crew can complete demolition and clean up tasks, water damage restoration, and fire damage repairs.
Smoke typically travels throughout the building, often into unexpected locations, and requires quite a bit of technical knowledge to determine the best smoke and odor removal methods. The wrong steps can do more harm than good. But fast action is necessary as odor compounds quickly penetrate into porous materials to a depth where they simply can't be removed. That's why some people face smoke odors months and even years afterward. Restoration Masters also applies advanced technology to safely neutralize odors from inside walls and other places that cleaning can't reach.
Lancaster's Trusted Mold Remediation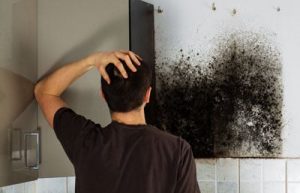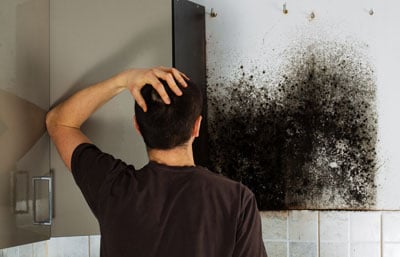 Whether from floods, firefighting, or just high humidity mold needs to be taken seriously. Proper mold remediation requires equipment and experience. This particular type of fungus (which comes in a number of species of varying colors) can produce toxins which pose serious health hazards as well as numerous allergens. It also harms building materials, fabrics, and so on. Worse still, since it doesn't need light to grow a major problem can remain hidden inside walls or under carpet or other flooring. Just about everywhere outdoors mold spreads through microscopic spores that float on air then settle and await for enough moisture. Because of the combination of easy spreading (especially when disturbed) and health hazards, mold removal is technically challenging. We take all the necessary precautions including isolation, continuous HEPA filtering, and worker protection then provide complete mold removal and mildewcide application. We can use our special odor removal gear to remove every last bit of mustiness.
Expert Leak Detection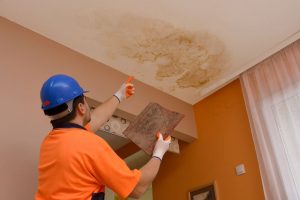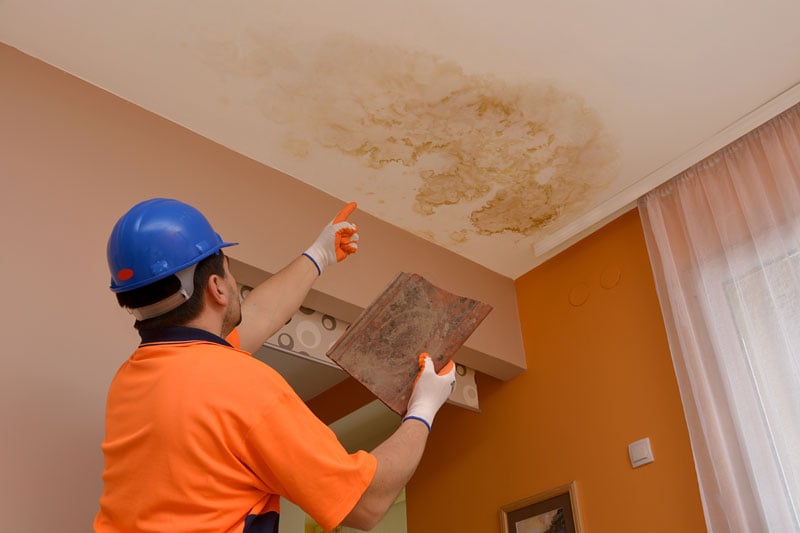 You don't have to experience flooding to need water damage repair. Leaks hidden inside walls, above the ceiling, and below the floor can cause progressive damage before you see any visible harm. Our expert leak detection services avoid that by non-destructively tracking down the exact location of the problem. It's no longer necessary to put up with multiple holes made in an attempt to locate the leak. Many plumbers still do that, but it's an unnecessary disruption and repair cost. We draw from our experience as well as from a variety of electronic leak detection technologies instead. With electronic leak detectors and thermal imaging equipment we can pin point the source of the leak and repair it.
Storm Damage Repair Services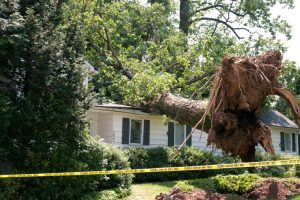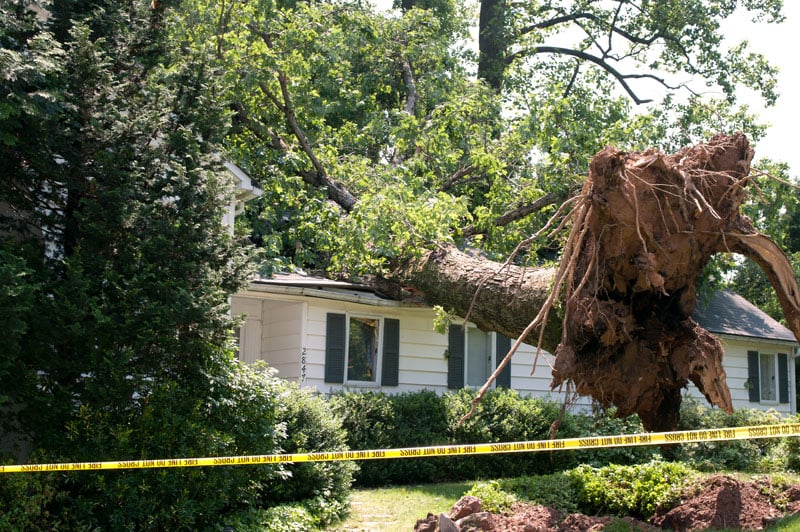 Lancaster, California is hit by its share of major storms. There's lots to take care of and you want everything back to normal quickly, yet you're short on time. We can fix that. Our storm damage repair services can range from yard cleanup and minor repairs to handling water damage repair and building reconstruction. From tarping over a damage roof to pumping out flood water we have you covered with our affordable services.
Lancaster, California Fire and Rain
It's a shame that the majority of insured losses are a result of flooding and fires as many precautions can be taken, and prompt water damage restoration services can minimize the consequences. You can't overcome forces of nature, but you can be prepared by following guidelines such as those form the City of Lancaster website. And of course we need to keep our landscaping in shape, our smoke detectors working, and our plumbing in good shape.
Along with all of Southern California, Lancaster faces high winds, heavy rain, and wild fires. In April 2016 we faced a 300 acre blaze. We faced thunderstorms and flash floods in both June and October of 2015, and many people remember the 2013 "Powerhouse" that covered over 22,000 acres and threatened thousands of homes.