Do you need water damage restoration service for your Malibu, California home or business? You know you want a truly professional flood company to return everything back to normal quickly, but do you recognize the importance of immediate flood service? Mold remediation first comes to mind, but excessive moisture reaches deeply into the building so that without specialized structural dry out services you're likely to experience further destruction with crumbling sheet-rock and swelling, warping, and splitting wood.
If your need for flood services is a result of firefighting, you should also know that smoke and odor removal must also be completed before smoke's toxic and odor-causing compounds penetrate to where they can no longer be removed.
So even if you're feeling overwhelmed you need to make a decision and bring in professionals within the first 24-48 hours after a building disaster. The flood company you choose should be a well-established firm specializing in emergency disaster recovery, not just any Malibu general contractor or cleaning company. Selecting a full-service water damage contractor you can get everything taken care of while only having to deal with a single company. That company is Restoration Masters. You can reach a live expert 24 hours a day and 7 days a week. They will dispatch the right technicians and crew within minutes. We have IICRC , RIA and CRA certified specialists in water damage removal, fire damage repairs, smoke and odor removal, flood damage restoration and mold remediation.

Why Choose Restoration Masters?
We're a locally owned and operated flood company. Fully
licensed and insured
, we know you're experiencing a difficult time, so we take pride in our customer care as well as our technical proficiency and repair skills.
We'll work with your insurance company directly for a hassle- and worry-free claims process. By billing them directly you won't be making any up-front payments or facing unnecessary delays from estimates going back and forth. We've worked with all leading insurers serving Malibu and understand the many details they look for in estimates, loss inventories, and billing paperwork. We also fully understand the mitigation steps they require for any subsequent losses to remain eligible.
24/7 Fast Response Water Damage Removal (805) 285-7054

Our Malibu, California Restoration Services
Our fast response teams include inspectors and technicians certified by the international non-profit IICRC as well as by the CRA.  And we back them up with the latest state-of-the-art equipment for water damage restoration and fire damage restoration.  Our crews will take care of the building along with your furniture and other possessions.  Quite often, we're able to recover items our clients thought were a complete loss.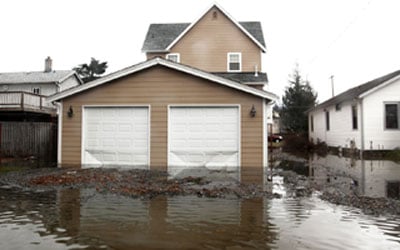 Flood Damage Restoration
After some 24 hours of water from any source can become filled with bacteria and other disease-causing organisms that can even become airborne.  So whether a basement flood or lower-level flooding, whether caused by a storm or a plumbing catastrophe… fast pump-out water removal must be accompanied by an expert and thorough disinfection.  When everything's safe, our flood service crews can proceed with further water extraction and water damage removal.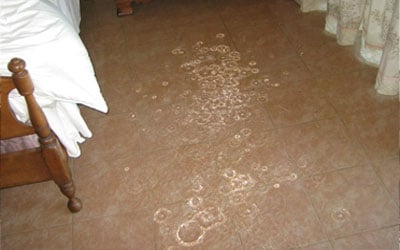 Water Damage Restoration
Restoration begins with prevention, and that means the fastest water removal possible.  Our unique water extraction gear removes as much surface liquid as possible.  Our certified technicians will then deploy an arsenal of the latest structural dry out equipment such as refrigerant dehumidifiers to draw every last bit of excess moisture from deep within the building be for it has a chance to do further harm.  Unlike many others, our dehumidifiers work in Malibu's hot as well as cool humid conditions.  As experienced water damage contractors, our crews can then neutralize any odors and complete water damage repairs for good-as-new results.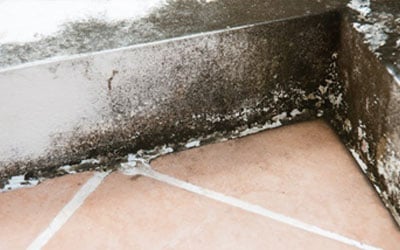 Mold Removal / Remediation
Our licensed mold remediation specialists follow EPA standards and our checklists to the letter to protect against potentially severe health hazards as well as against the spread of the mold itself.  That means careful isolation of the work area before mold removal begins, continually running HEPA air-scrubbers, applying non-toxic treatments, to all removed materials as hazardous waste.  Our crews can neutralize musty odors throughout the building and complete any replacements and repairs.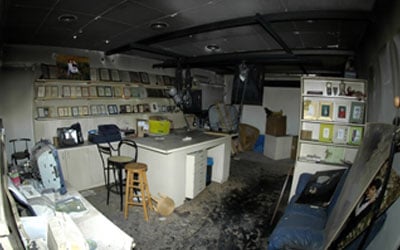 Fire Damage Restoration
Fire damage repairs potentially involve nearly all of our services to return your home or office building along with furniture, electronics, and other possessions to pre-loss condition.  Our construction crews will take care of securing the building plus any necessary demolition, reconstruction, and repairs as well as debris cleanup and haul away.  As needed, we'll bring in our water damage removal and mold abatement experts.  For smoke and odor removal, we combine specialized cleaning procedures, dry-ice blasting, and ozone generators.
Additional Services
To further meet the needs of our Malibu clients, our services as a leading flood company extend naturally into storm damage repair, temporary as well as permanent.  Whether a basement flood, fire, or storm, our pack out services safely remove furniture and other possessions from a harmful environment for treatment and storage at our secure climate-controlled facility.  For those hard to track down "minor" problems, our leak detection experts can electronically track down the source of a plumbing, roof, or other leak and prevent further hidden deterioration.
Water Damage In Malibu, California? We Can Help 24/7
(877) 246-2951
All insurance companies accepted!