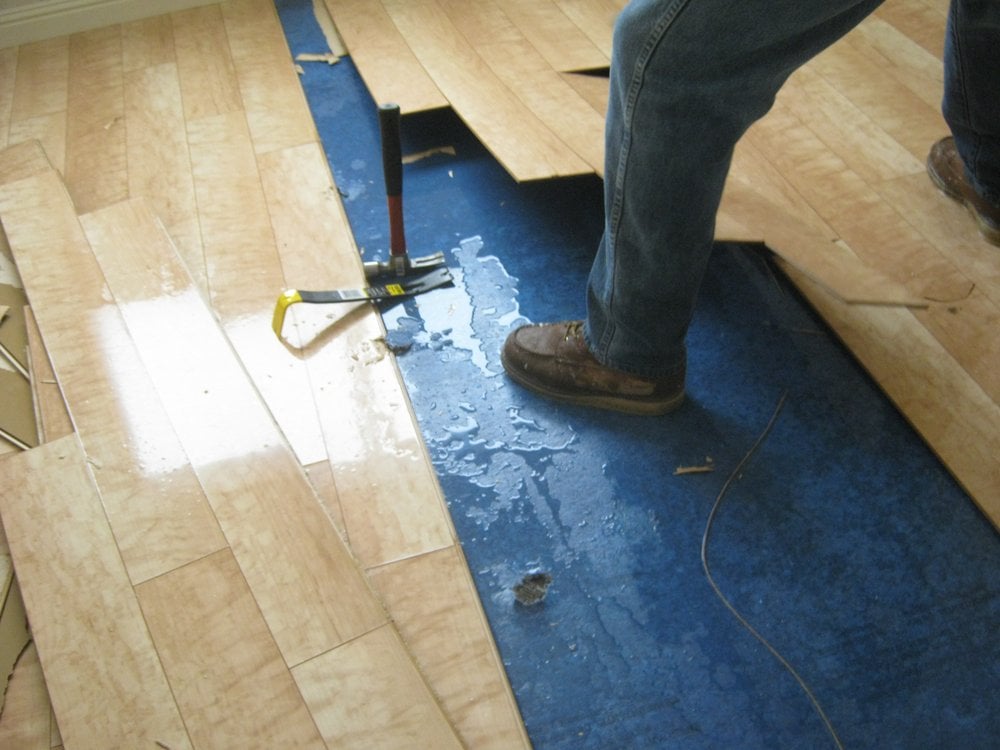 When a pipe breaks or a flash flood occurs, it often causes extensive damage to your home, requiring comprehensive water damage repair and restoration to minimize your losses. While some homeowners believe that allowing it time to dry is good enough, the truth is that water can ruin your furniture and damage your home. You'll find yourself with an expensive repair bill once all is said and done.
Fortunately, if you act fast, you can keep damage to a minimum and salvage as much of your possessions as possible. However, cleaning up after a flood isn't for the faint of heart, and doing it by yourself can end up doing more harm than good. In these circumstances, you'll want to entrust the work to a water damage restoration company. Here are five reasons to hire a flood service to manage the water damage sustained by your home:
1. They Provide You With Lower Costs and Saved Time
Time is crucial when carrying out water damage repair, as mold grows fairly quickly, making your home a hazardous environment. Although you may think that hiring a professional to clean up for you is more expensive due to the upfront costs, it will save you money in the long run. They'll help you remove items from water quickly, allowing you to recover and rehabilitate them. They can also prevent more expensive damage from occurring due to their fast action, helping restore your home to normal as fast as possible.
2. They Always Do a Thorough Job
Even if things may look completely dry, the reality is that there's probably a lot of moisture seeping through your home. Water always flows to the lowest point in your home or property, which means you can find them in cracks and holes in your walls, ceilings, and flooring. However, you won't know where to start or how to measure the moisture, where a water damage restoration company comes in handy. They know how to locate all the moisture and hidden water damage in your home and thoroughly dry them, removing potential threats to your health.
3. They Assess Damage and Plan Accordingly
Another task best left to the professionals is damage assessment and restoration planning. After they survey your property, they'll know the extent of the damage and the most effective ways to solve them. Getting rid of standing water is never enough to rid your home of water damage, as you'll need to make sure every nook and cranny is dried correctly. As such, this job is best left to the professionals.
4. They Save Your Possessions
All furniture and belongings exposed to flood water must be scrutinized by a professional. If you do this by yourself, you may end up throwing away things that could still be salvaged. On the other hand, you also risk saving items that must be thrown away. Fortunately, having water damage repair professionals on board means you have access to expert advice, as they know what things are safe to keep and which ones you should throw away. They also cart away and dispose of contaminated items as part of their service to restore and clean your home.
5. They Prevent Mold and Bacteria Growth
One of the most significant threats that water damage poses to your home is mold and bacterial growth, which start multiplying once there's enough moisture for a set time. Once they start forming, they rapidly increase the risk of certain conditions, like allergies and respiratory illnesses. Even though your home will eventually dry out, that doesn't mean moisture inside your walls and floors will. Luckily, a mold remediation professional can squeeze your home dry with their specialized drying equipment, preventing these health hazards.
Conclusion
There's a lot of panic and worry that comes with restoring a home damaged by a flood or broken pipes. However, these five reasons show that a water damage repair company has all the skills and experience necessary to minimize your losses and thoroughly dry your home. They'll bring your home back to normal before you know it.
Restoration Masters specializes in water damage restoration and repair throughout the Los Angeles, Orange, Riverside, and Ventura counties. With our full-service restoration for residential and commercial buildings, you can count on our dependable service to clean and repair your property. Contact us today to schedule an assessment!