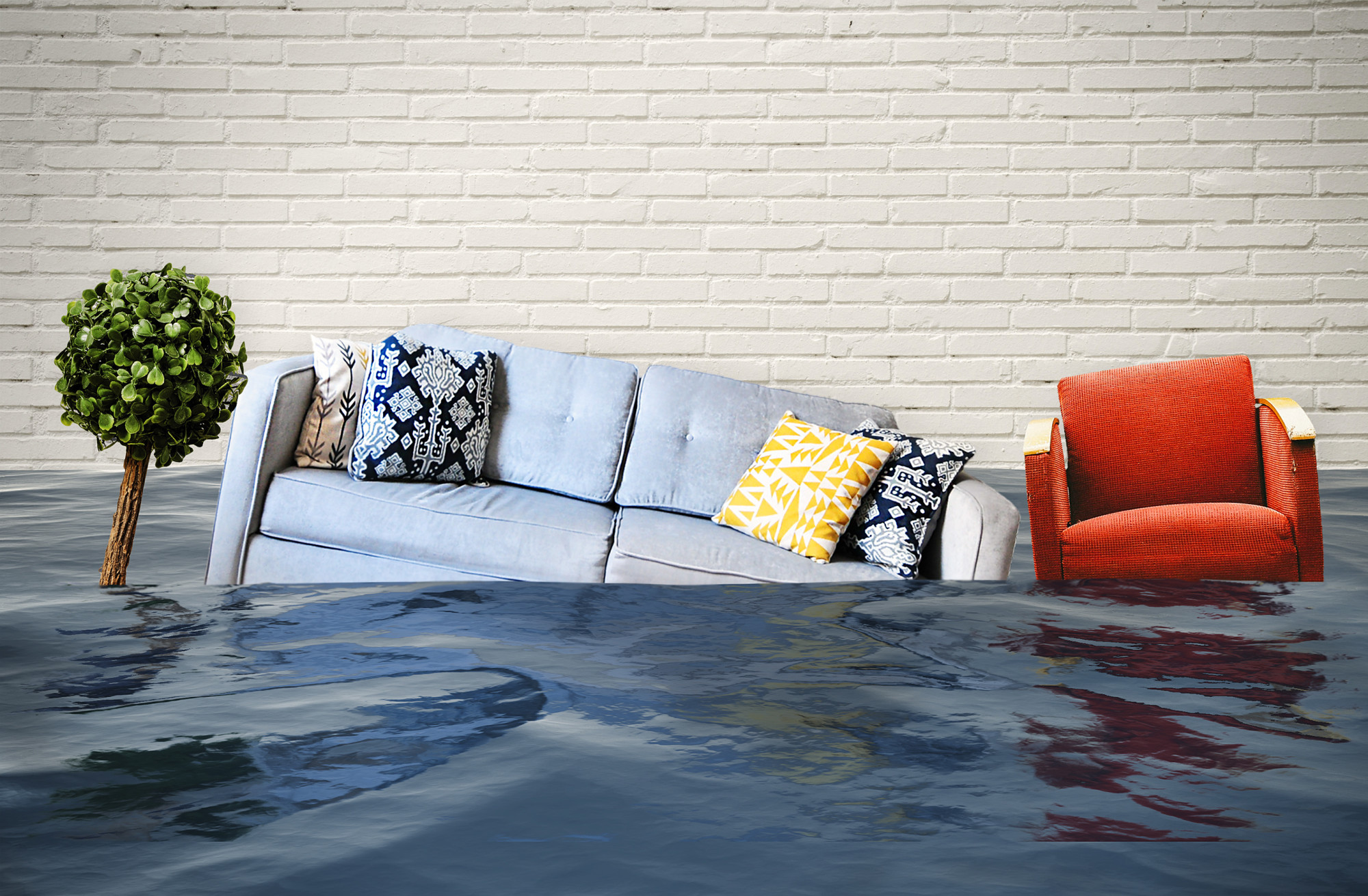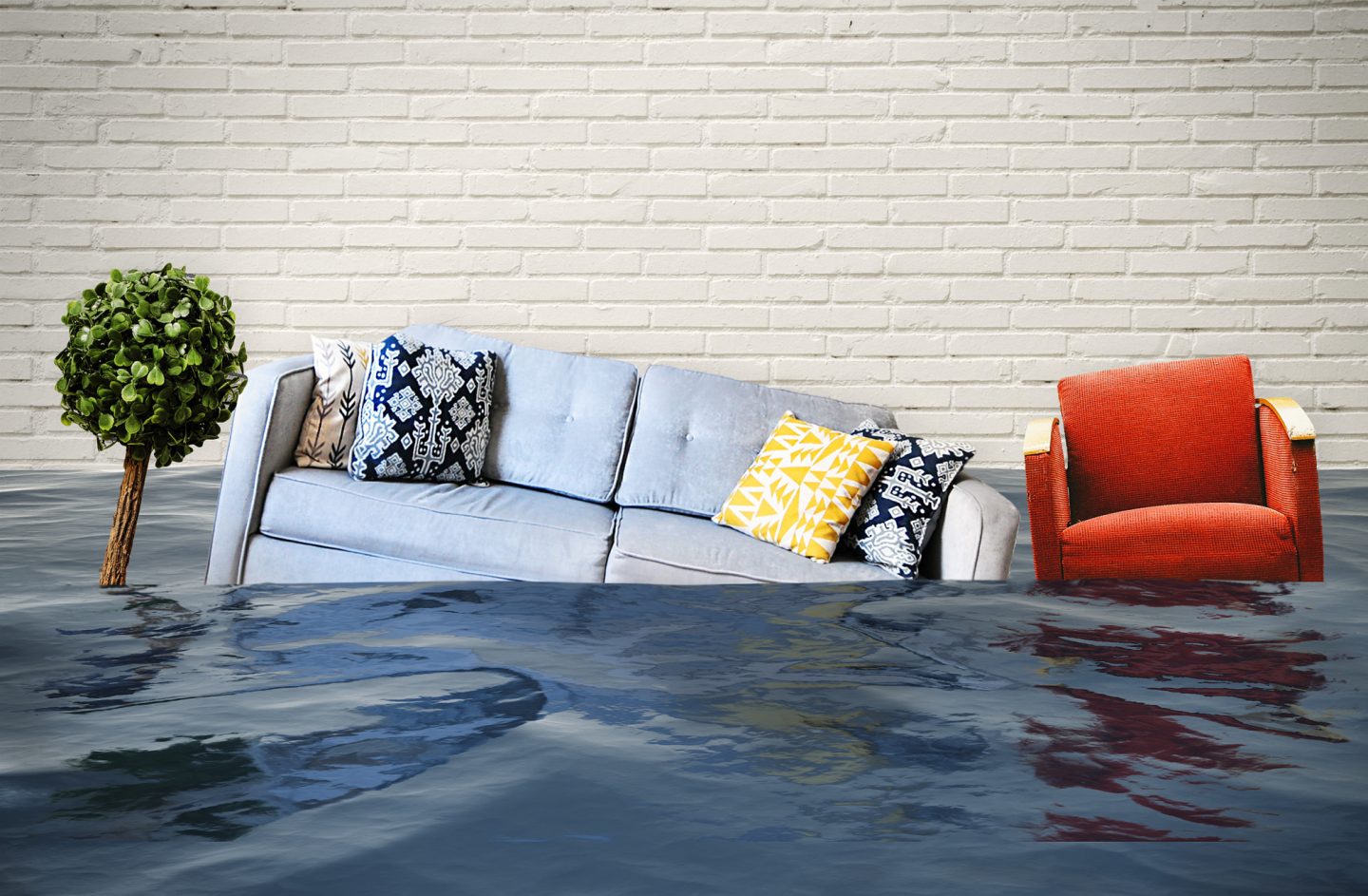 Water and furniture should never ever go together. That is because water can seriously damage furniture in many ways, producing mold growth and even causing rot, leaving even the best furniture to be replaced due to severe damages. Unfortunately, water damages usually occur away from plain sight—meaning that your furniture can be experiencing compounding damages that slowly get worse without you knowing until it is too late!
That being said, if you have found that your furniture is water damaged, then here is what you can do to fix it.
Get it dried
The first thing you must do to avoid any further water damage is to thoroughly dry the furniture. 
A simple and effort-free way of approaching this is to leave it under direct sunlight for at least a day. This way, it can slowly and safely get dryer while also avoiding that wet, musty smell from sticking to your interiors. Although using something like a hairdryer may work, it can also damage the furniture because it dries up too fast, thus causing the wood to budge and even crack!
Add fixings
Once the furniture is dried, you can add more fixings like nails, screws, and bolts to restore the furniture's structural integrity. Other types of fixings also include wall plugs, cable flips, and frame fixings. 
Just take the time to see what kind of damages you are dealing with and purchase the appropriate fixings for the job. This will be a must if the moisture has caused some wooden pieces to move out of place, and using fixings will ensure that the wood stays in place.
Sand it down
Once you have added some fixings, consider sanding down the furniture or using a finishing sander. This is a great way to smoothen the surface of any wood piece that has been affected by any sort of damage, allowing your furniture to look brand new once more. Note that you may not actually need to sand anything down, just that the option should be considered if the wood surface is no longer as smooth as it used to be!
Use polyurethane
With the surface sanded down, it is going to be vulnerable. You will need to apply some marine-grade polyurethane to the area to protect it. It'll combat things like water and sunlight, and can give the wood finish a better look. You can typically find these products either oil-based or water-based, but both are equally great at protecting the wood.
Remove watermarks
If there are any watermarks on the wood, you can remove them using some baking soda mixed with water and rub it onto the mark. You can also use a mixture of vinegar and olive oil, salt and water, or even just toothpaste on the spot. Put it on the stain spot and rub it in a circular motion until the stain is done. If none of these work, then you can follow the previous tip of sanding it off and then applying a coating of polyurethane.
Conclusion
If you discover any of your furniture damaged by water, follow the tips we have shared. It will help you restore them to their former glory, allowing you to save money not having to replace them.
That said, if you are having trouble fixing up your furniture or do not know whether or not it can be fixed, hire a professional restorer to help you out! They are equipped with the latest tools and techniques to professionally restore your furniture, ensuring that you can rest easy knowing your expensive cabinets, tables, and more will last for many more years to come.
Are you looking for a restoration expert that performs water damage repair services in Lancaster, CA? Restoration Masters are your local California restoration specialists that specialize in fire, water, and mold damage restoration. From water damage clean-up to reconstruction, you can count on us! Get in touch with us today to find out more about our services.