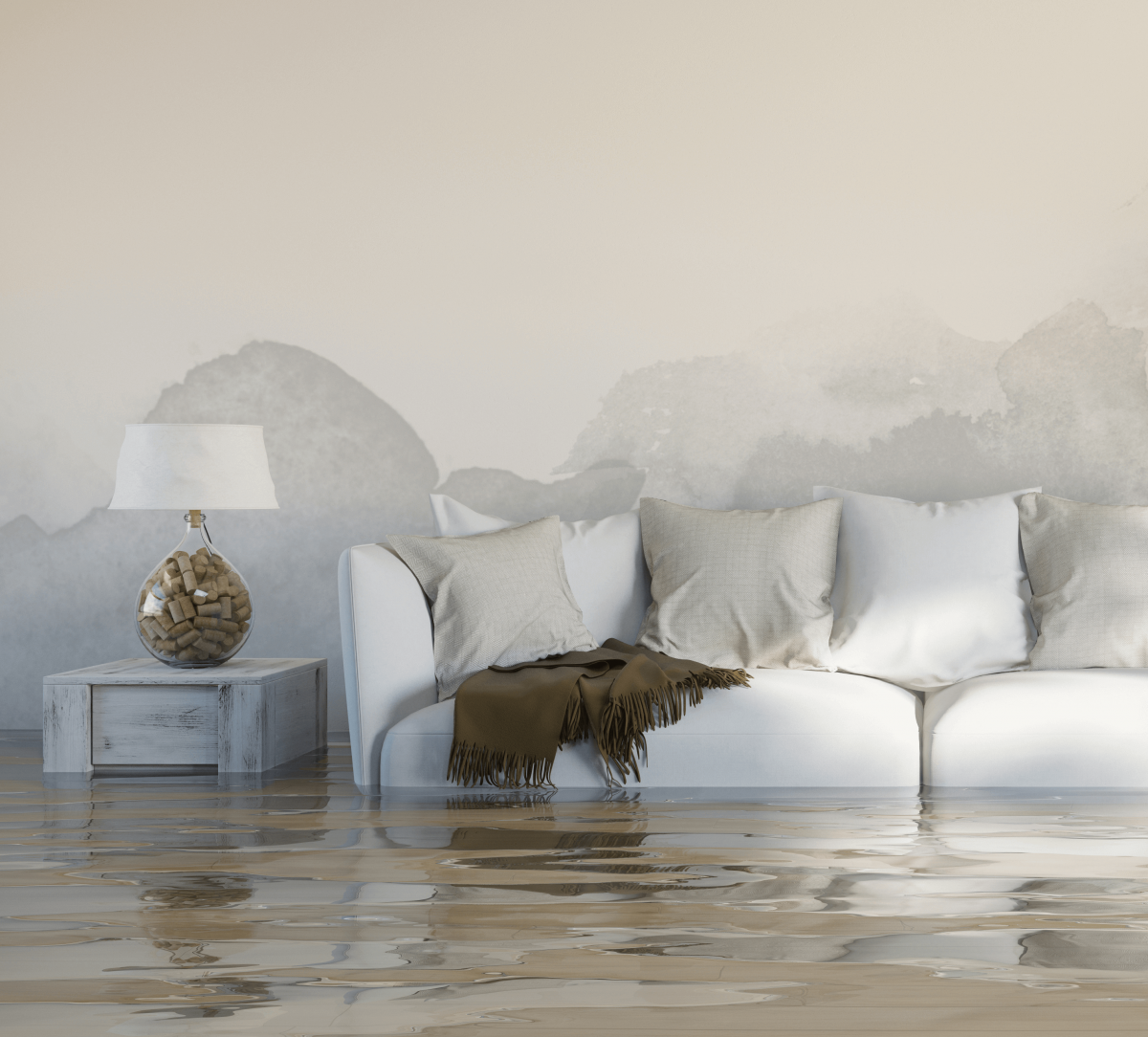 When water damage occurs, it's important to take swift action. You may need to remove certain materials, such as floors, walls, and personal items that have been affected. Utilizing dehumidifiers to dry the area is crucial to ensure a successful rebuild. Be sure to research the differences between water and flood damage and that your insurance policy covers both scenarios.
Water vs. Flood Damage
Water damage is caused by water entering a property due to a plumbing issue, such as a broken pipe or a natural disaster like a hurricane. On the other hand, flood damage is caused by rising water levels from a river or lake overflowing its banks or heavy rainfall. Insurance companies typically cover water damage but not flood damage, which requires additional insurance coverage.
Water damage is when water causes harm to a property, usually caused by plumbing-related issues such as a burst pipe, overflowing sink, or clogged toilet. Flood damage is when floodwater from a natural disaster, such as a hurricane or heavy rainfall, causes property damage. This can involve flash flooding, a failing sump pump, or a prolonged leak in the roof.
Causes of Water Damage
A variety of sources can cause water damage. For example, a broken pipe or plumbing system could lead to a flood in the home, while a leaking refrigerator or washing machine might cause the walls and floors to be waterlogged. In addition, a malfunctioning HVAC system could cause wet spots to form on the walls and ceilings. In any of these cases, the water damage can be extensive. It is important to address the issue as soon as possible to prevent further damage.
The effects of a leak can be very serious, depending on where it is and how long it takes to detect it. The floors underneath may be affected if the leak is on an upper level, such as the second floor or an attic.
Damage from Storms or Rain
Heavy rain can cause harm to a home without resulting in floods. If a home's roof is broken in a storm and rainwater infiltrates the residence, typically, it is categorized as water damage, not flood damage. The primary distinction is the event that caused the damage, which in this instance is a storm.
Causes of Flood Damage
It is important to note that flood damage consists of damage to the home caused by a flooding event. This could result from a torrential downpour, a hurricane, or a poor drainage system near the house. Flooding can cause extensive destruction if it is not taken care of quickly. It can occur due to various factors, such as a lack of proper drainage and ground slopes, overflowing stormwater basins, or unusually heavy rainfall.
Water and Flood Damage Restoration
For successful flood restoration, it is important to employ a certified restoration company with experience in water damage restoration. Ensure they inspect all possible areas where water damage may go undetected for an extended period, such as within walls and crawl spaces. It is important to note that flood restoration is not dissimilar to water damage restoration. However, if the homeowner does not have flood insurance, they may need to pay for the repairs out of pocket.
Conclusion
Water and flood damage restoration is an important and necessary process to protect the integrity of your property and possessions. Knowing the potential risks associated with water and flood damage is important and having a professional restoration company handle the aftermath is important. Restoration services can help to prevent further damage, reduce the risk of mold growth, and restore the property to its original condition. It also ensures that the property is safe and secure.
Restoration Masters is an independent, locally owned and -operated company serving Los Angeles, Orange, Riverside, and Ventura counties with full-service restoration for both residential and commercial buildings. From water damage cleanup to reconstruction, you can count on us. What sets us apart is our dependable service, quality workmanship, and certified restoration technicians. If you need water damage restoration in Fullerton, we've got you covered! Get in touch with us now and let us know how we can help!