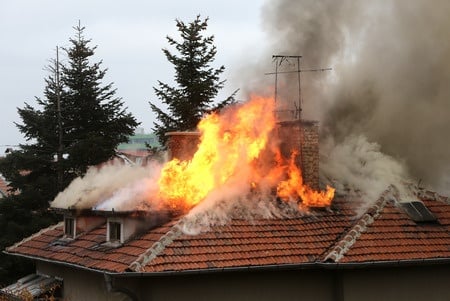 Regardless of the scale, fire accidents are always a devastating experience for homeowners and business owners alike. Whether it's a residential area or a commercial building, a lot of aspects of the property can be damaged, which is why you should contact professionals immediately. Aside from the fire department and your insurance agency, you'll also need to hire fire damage restoration services. 
They'll be able to tell which of your belongings can be restored and how much of your property should be repaired. During the entire process, there are a few things you should do.
Consult the Proper Authorities
The first thing you should do after a fire incident is to call the fire department and your insurance agent. If anyone is hurt or there are still burning materials lying around, you should make sure that the fire is controlled and everyone is safe. Then, let your property insurance company know what the extent of the damage is so they can help you get the appropriate assistance.
Call Your Restoration Company
If your home or business was affected by the fire, it's best to hire the services of a fire restoration company immediately. Why? Because they have the necessary equipment and manpower to restore or repair your property back to its former state. They will also have more knowledge on what should or shouldn't be touched.
Turn off Utilities
When the fire department gives you the all-clear to enter the damaged area, you should first make sure all the utilities are off. That includes water taps, gas, and any other utilities that might pose a risk to people coming and going. Don't attempt to go into the property until everything is turned off. The last thing you want is to get shocked or even electrocuted.
Remove Any Unnecessary Items
As you start doing an initial inspection of everything affected by the fire, you should make it a point to remove any undamaged and unnecessary items. You can carry them elsewhere so they won't get damaged even more during the restoration process. If it's furniture that's too big to carry around, you can always cover it with a sheet. You can leave the damaged areas until your restoration company gets there.
Don't Attempt to Clean
In a lot of cases, property owners want to clean up the mess as soon as possible. However, it's best to leave the heavy-duty cleaning to the professionals. If you try to do some of the heavy work yourself, you run the risk of hurting yourself or damaging the property even further. You might think you're helping the restoration process, but it could end up being counterproductive instead.
Seek Professional Assistance
In addition to hiring fire damage restoration services, you should also hire a certified mold assessor. If the fire affected your basement or water damage occurred on the first floor, it is possible that mold damage is present because of it. If there is mold present, it should be removed right away.
Conclusion
If you're a homeowner or business owner dealing with fire damage, it's crucial to leave the heavy work to the professionals, especially if you have no knowledge of what you're doing. You might end up making the situation worse, and that could put you at risk of sustaining more injuries. That's the last thing you want while trying to clean up the aftermath of a fire incident.
For fire damage restoration in Los Angeles, CA, contact our team at Restoration Masters. We offer emergency services and cater to both residential and commercial clients. It is our goal to provide high-quality workmanship. Call us now!