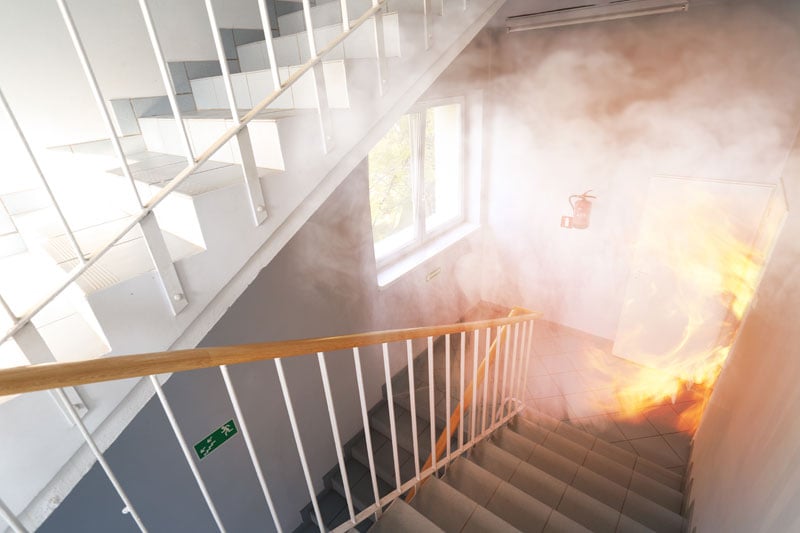 Experiencing a fire at your residential or commercial property is undoubtedly a daunting and traumatic event. As homeowners or business proprietors, it is essential to understand the fire damage restoration process to navigate from the emergency response stage to complete recovery efficiently. Taking immediate and informed action can lessen the property's damage and expedite the return to normalcy. In this comprehensive guide, we will delve into the fire damage restoration process, examining its different stages and sharing valuable insights into managing the aftermath of a fire.
We will explore crucial elements of fire damage restoration, such as emergency response, property assessment, immediate actions to prevent further damage, and the role of professional fire damage restoration services in ensuring a smooth and successful recovery. This extensive guide will emphasize the importance of being proactive and working closely with skilled restoration experts to address and resolve fire-related damage effectively.
Knowing the fire damage restoration process empowers you to tackle fire-related challenges with strength and determination. With the invaluable insights in the following sections, you can develop a robust plan to restore your property to its pre-damage condition. In collaboration with trusted fire damage restoration specialists, you can secure the safety and well-being of your property's occupants while mitigating future fire hazards. Armed with this guide, you can confidently embark on your recovery journey, backed by the resources, expertise, and support available.
The Fire Damage Restoration Process: Overview
Understanding the fire damage restoration process's various stages and requirements can facilitate a smoother transition for homeowners and business proprietors recovering from fire events. The following key stages will be discussed in detail throughout this guide:
Emergency Response

Fire Damage Assessment

Immediate Actions and Damage Containment

Cleaning, Restoration, and Rebuilding
Emergency Response: Securing the Property
Once the fire has been extinguished, it is essential to take immediate action, as delaying fire damage response can result in increased damage and costs. Contacting a reliable fire damage restoration company should be your first step. Prompt response and expertise in handling fire damage situations help secure the property and minimize the risks of additional damage.
Professional fire damage restoration companies provide emergency services, such as boarding up windows and doors, covering damaged roofs with tarps, and ensuring the property's structural stability. These measures protect against potential break-ins, weather damage, and further deterioration of the damaged property.
Fire Damage Assessment: Understanding the Extent of Damage
Once the property is secured, a comprehensive fire damage assessment will be conducted to determine the extent of the damage and estimate repair and restoration costs. This assessment includes inspecting the entire property, assessing smoke and soot damage, and evaluating damage to furniture, appliances, and personal belongings.
This assessment helps establish the proper course of action, develop a comprehensive restoration plan, and ensure property owners know the expected outcomes, costs, and timeline.
Immediate Actions and Damage Containment: Salvaging and Mitigating Damage
Following the assessment, the restoration team will focus on immediate actions to prevent further damage to the property. This can include:
Water Removal and Drying: If firefighters used water to extinguish the fire, the restoration process would involve extracting standing water and implementing drying techniques to eliminate moisture. This step is crucial to prevent mold growth and structural damage caused by excess water or dampness.

Smoke and Soot Removal: Specialized techniques and equipment are required to remove soot and smoke residue from various surfaces, including walls, ceilings, and floors. This process helps mitigate further damage to the property structure and indoor air quality.

Salvaging and Cleaning Personal Belongings: Where possible, the restoration team will identify items that can be cleaned and restored, such as clothing, furniture, and personal belongings. Professional cleaning ensures that these items are safely returned to their pre-damage condition.
Cleaning, Restoration, and Rebuilding: Returning to Normalcy
The final stage of the fire damage restoration process involves cleaning, restoring, and rebuilding the damaged property. During this phase, the restoration team will:
Deep Clean Surfaces: Using specialized cleaning solutions and methods, the team will eliminate smoke and soot residues from walls, ceilings, floors, and other surfaces.

Perform Odor Removal: Air scrubbers and thermal fogging techniques remove lingering smoke odors, ensuring a fresh, smoke-free environment.

Complete Structural Repairs: The restoration team will repair and rebuild any damaged structures, such as walls, ceilings, and flooring, returning the property to its pre-damage condition.

Restore Personal Belongings: The restoration company will work to restore items that have been cleaned and salvaged, such as furniture, appliances, and personal belongings.
Navigating Fire Damage Restoration with Confidence and Support
A fire incident can be overwhelming, but understanding the fire damage restoration process equips homeowners and business proprietors with the knowledge and resources necessary for a successful recovery. Promptly securing professional assistance, addressing damage mitigation, and confidently navigating the restoration process can ensure your property is swiftly and effectively restored to its original state.
With the support of dependable fire damage restoration service at Restoration Masters, you can overcome the challenges of fire damage and return to a safe, healthy, and comfortable living or work environment. By embracing a proactive approach to fire safety and preparedness, you can safeguard your property against future fire events and foster greater resilience in your home or business space. Armed with this comprehensive guide, you are now empowered to face fire damage restoration with determination and assurance, backed by the expertise and support available to you.