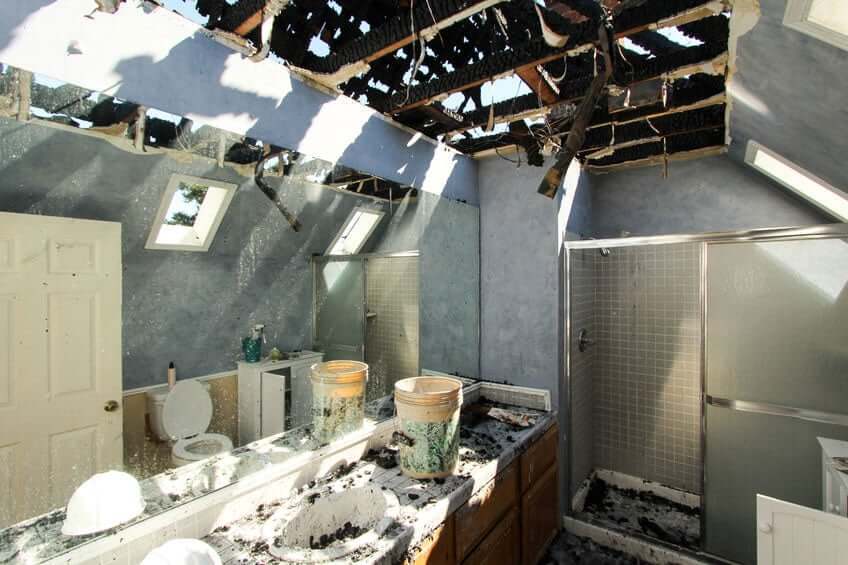 Fires can be utterly devastating for both residential and commercial properties. A fire can cause severe structural damage, extensive smoke and soot residue, and aftermath that negatively impacts the health and safety of occupants. As a home or business owner, dealing with the aftermath of a fire is not only emotionally taxing but also poses a complex challenge that requires professional intervention.
Fire damage restoration is a multi-faceted process that involves extensive cleaning, repairing structural damages, and ensuring proper ventilation for the property. To address these various concerns, professional restoration firms employ not only experienced technicians but also rely on advanced, industry-specific equipment to restore your property to its pre-fire condition. In the hands of such trusted professionals, you can feel confident that your space will be returned to a safe, healthy environment in no time.
In this guide, we'll explore the meticulous step-by-step process that professionals employ in fire damage restoration, from securing the property and assessing the damage to cleaning and deodorizing and, finally, reconstructing the affected spaces. We will also delve into navigating insurance claims after a fire and shed light on the importance of selecting a reliable fire damage restoration company that puts your best interests at the forefront.
Understanding the Fire Damage Restoration Process
Dealing with the aftermath of a fire can be overwhelming, but understanding the professional fire damage restoration process can help alleviate concerns and provide peace of mind. Professional restoration teams follow a series of methodical steps to ensure your property is cleaned, repaired, and restored with precision and care:
Inspection and Assessment: Before any restoration work can take place, the extent of the damages must be assessed. Professionals will inspect your property, evaluating the level of fire, smoke, and soot damage and any water damage caused by firefighting efforts.

Property Security: Ensuring your property is protected from further damage is a priority for restoration experts. This may entail boarding up windows and doors or placing tarp covers on damaged roofs to prevent water intrusion and unwanted entry.

Water Removal and Drying: If water damage is present, professionals will extract excess water and begin the drying process using specialized equipment, such as air movers and industrial-grade dehumidifiers.

Smoke and Soot Cleaning: Professional-grade equipment and techniques are employed to remove smoke and soot from walls, ceilings, and other surfaces. This may involve specialized techniques such as dry ice blasting, wet sponge cleaning, and the use of chemical solutions.

Cleaning and Sanitizing: Air scrubbers, fogging machines, and deodorization systems are utilized to purify the air quality within the property. Additionally, experts will clean and sanitize all salvageable items and surfaces.

Restoration and Reconstruction: The final stage of the process involves returning your property to its pre-fire condition. This may include minor repairs, such as painting and replacing carpets, or more significant reconstruction, such as rebuilding heavily damaged sections of your property.
How to Navigate Insurance Claims After a Fire
The process of filing an insurance claim after a fire can be daunting. However, working with a professional fire damage restoration company can make navigating this process smoother and less stressful.
Professional restoration teams have extensive experience working with various insurance providers and can offer assistance with documentation, damage assessment, and claim submission. By having a professional by your side, you are more likely to receive a fair settlement that compensates for the losses and damages incurred.
Securing Your Property During the Fire Damage Restoration Process
While your home or business is being restored, it is essential to secure the property to prevent unauthorized entry, theft, and additional damage. Professional restoration companies understand the importance of safeguarding your space and will take necessary precautions, such as boarding up windows and doors, installing temporary fencing, or providing on-site security personnel. This added layer of protection offers peace of mind and ensures that your property is cared for in your absence.
Selecting a Reputable Fire Damage Restoration Company
Choosing the right fire damage restoration company is crucial in getting your life back on track after experiencing a fire. Here are some essential factors to consider when selecting the best company:
Certification and Training: Make sure the company you choose holds relevant industry certifications, such as those from the Institute of Inspection Cleaning and Restoration Certification (IICRC) or the Restoration Industry Association (RIA). These certifications signify compliance with industry standards and a commitment to ongoing training and education.

Experience and Reputation: Look for a company with a proven track record and a positive reputation in the community. This may include checking online reviews, seeking recommendations, and researching the company's history.

Availability and Response Time: A fast response time is critical in minimizing the damage caused by fire and water. Choose a company that offers around-the-clock service and can respond to your emergency promptly.

Insurance Assistance: Work with a restoration company that is familiar with the insurance claim process and can help you navigate the necessary steps to ensure a fair settlement.
In Conclusion: Trust the Experts to Restore Your Property
Fire damage restoration is a complex and delicate process that requires the expertise of trained professionals. By hiring a reputable company, you are safeguarding the health, safety, and structural integrity of your home or business while also benefiting from their knowledge and support during the insurance claim process. 
Trust Restoration Masters to guide you through the fire damage restoration journey, offering the highest quality service and care during your time of need. Contact us today for a fire damage restoration service!