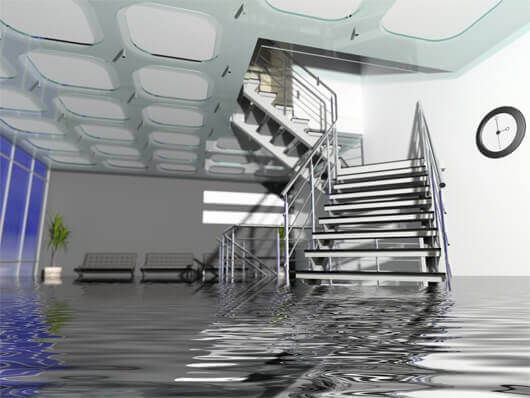 During a flood, not only do we suffer from financial losses and possibly harm to our health but we also have to face the fact that we lose a lot of important things to us. We may lose photos, documents, memorabilia, family heirlooms, and more.
So what if we tell you that there is still a chance to recover these things? You would probably want to take any opportunity of that happening. This is why you should hire a pack out service after experiencing a flood.
What Is a Pack Out Service?
A pack out service is a service that will try and retrieve items you need from your home after a flood or other disasters. Along with the retrieval, the service also includes storage and restoration. This means that if you have documents, jewelry, photos, and other things you want after the flood, they can try and get it for you and even try to have them restored.
What Items Can I Ask to Be Retrieved?
A pack out service will try and retrieve any item that you request. However, it is important to note that sometimes, there are certain items that cannot be retrieved after a major incident. Or sometimes, even if an item is retrieved, there is no guarantee that these items can still be restored. So while you can remain hopeful, you should also prepare yourself for the worst-case scenario.
How to Hire a Pack Out Service
While there are many pack out services available, not all of them may suit your needs. If you want to ensure that you are hiring the best pack out service, make sure to take the following steps.
1. Research Before Incidents
While we cannot predict when a flooding incident or any other disaster will occur, it is best to already research it while you can. Make sure to find a reputable pack out service provider that is trustworthy. You can tell if they are reliable based on reviews or you can ask them for references.
2. Call Them Immediately
As soon as you are safe and everything is clearer, make sure to call the service provider as soon as possible. The longer you wait to call them, the higher the chances that your items are going to be damaged. Make sure to tell them about the situation over the phone and only let them come over when it is safe to do so and not during the disaster.
3. Create a Priority List
While we may want to have every item saved, this is just not possible. This is why you should create a priority list of items that need to be retrieved. Ideally, on top of the list should be documents and clothing but this will all depend on your preference.
4. Help Them Out
Make sure to help out the service providers as much as you can. Try to describe the items in detail and let them know where it was originally located or where it was last seen. Once they are able to retrieve the items, you can leave the rest of the work to them.
Conclusion
Losing our valuable things in a flood is not only difficult but it is also quite upsetting. Luckily, pack out services offer a glimmer of hope to save these items and while it is no guarantee, it is always best to give it a try.
If you are seeking water damage restoration in Fullerton or other places in California like Los Angeles, Orange, Riverside, and Ventura counties, then you can contact Restoration Masters. We offer both residential and commercial restoration services—be it from water or fire damage. Get in touch with us to learn more about our services.