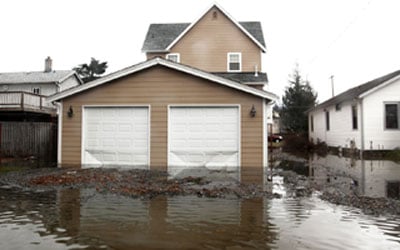 Hurricanes, storms, and natural disasters are an unavoidable part of life. And because they are inevitable, all you can do is prepare as well as you can and set everything to rights after the storm has passed. You're likely going to need thorough home restoration if you live in a place prone to hurricane and storm damage. 
The best way to tackle home restoration projects that result from storm damage is by creating clear plans. To start, consider the tips below: 
Get Help for Your Home
When you tackle a home restoration project, ensure your safety first and foremost. And if you know you cannot do things on your own, feel free to seek help from professionals.
For example, if you spot plumbing issues as you check your pipes inside and outside your home, you can call an expert plumber to assist you. They can also help you with water damage repair. Similarly, because you don't want to risk your life by climbing your own roof, you should contact a professional contractor to do the job. 
Secure Insurance Funds
An important thing to consider upon purchasing or building your house is to secure insurance funds. This way, if you need a home restoration, your insurance can cover the damage brought by any natural disasters such as storms.
When you tackle a home restoration project, the first thing to do is take clear and detailed photos of the damage. Then, it would help if you immediately show the pictures to your insurance agent so that they can begin putting together your claim. 
Now, there are certain types of damage that your insurance may not cover. However, thorough documentation is an important first step that will contribute to a smooth process.
Set a Clear Budget
Home restoration projects may be costly, so you need to create a concise budget. Perhaps you may allot money for an emergency fund since it is impossible to anticipate how much storm damage restoration would cost you. Also, you may start budgeting your money for specific projects you think would require tackling in the months or years to come.
For example, you can save money by replacing the roof or gutters hit by previous typhoons. If you know that flooding will damage your house, set aside an annual budget for the inevitable flood clean-up. Don't worry about spending because you can adjust your budget depending on how much damage your house will sustain.
Take Baby Steps
You may feel overwhelmed as you work on restoring your home. It may seem like you are rebuilding your entire house from the ground up due to the long list of things to do. To keep exhaustion and stress at bay, try to take baby steps and not overload yourself with tasks.
Home renovation doesn't require you to restore and fix everything all at once, so take on one or two projects at a time. If the work is overwhelming, don't hesitate to call professional contractors that provide damage restoration services. 
Conclusion
The journey towards recovery for a home that has gone through storm damage can be long and arduous. However, it is not impossible. As long as you take the time to plan and go through all the necessary steps, you will be able to succeed. After all, you don't have to do it alone. You can get experts to help you.
Restoration Masters provide damage restoration service to homes with water damage in Los Angeles, Riverside, Ventura, and Orange County. Book an appointment today to learn more about our top-notch services!