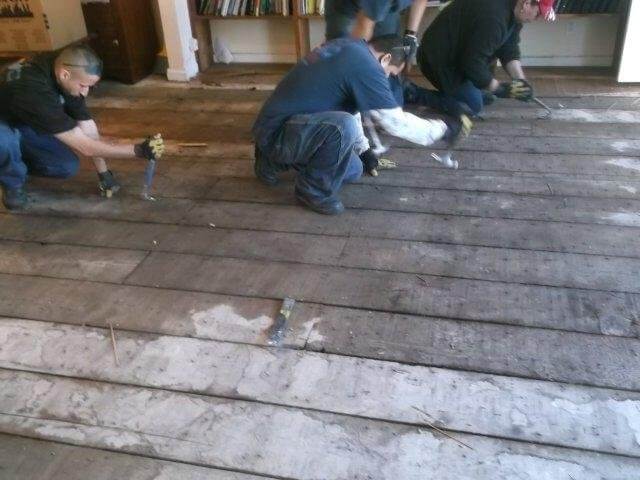 When it comes to natural disasters, acts of God are unpleasant experiences. Not only do floods, fires, earthquakes, volcanic explosions, and other artificial dangers cause panic, they also result in thousands, sometimes even millions, of dollars in property damage!
And sometimes, it's your property that's the victim of these incidents!
Suppose you took out insurance for your land or home, no problemo! Your insurance company will reimburse you for the damages! But if you can't afford such protection, the best solution is to contact a damage restoration service to look at your situation.
But aside from not being insured, there are some solid reasons why you should call them before anyone else.
They Have Specialized Tools
When high-profile flooding disasters occur, several essential steps must be taken, but one is paramount: extracting the water from the building. This needs powerful water extraction vacuums, high-capacity water pumps, strong blowers, powerful dehumidifiers, and HEPA vacuums. 
Although it may not be evident at first, you will need to find these devices locally. Damage restoration services have these ready to work. 
You Can Prevent Insurance Problems
Because most insurance companies decline claims from properties whose damages are preventable, homeowner's insurance policies have a clause requiring them to take the necessary restoration measures after a given period. Your claim may be denied if you don't adhere to the requirements of these policies.
In short, you must already have spent for the restoration before the insurance companies can reimburse you. Don't delay calling damage restoration services as soon as you notice any natural or artificial disaster affecting your property. Not getting these fixed is akin to forfeiting your reimbursement.
You Can Also Prevent Further Damages and Expenses
Damage restoration services also help prevent additional losses to your home, possessions, and finances! Immediate remediation done by professionals prevents continued deterioration. 
For example, a soaked hardwood floor may seem like a minor problem that can be ignored at first. However, it could lead to significant structural damage over time. A professional can accurately assess the extent of the damage, including mold growth and the amount of structural damage that has occurred. 
That said, if the item can be restored instead of replaced, professionals conduct a thorough inspection to identify which materials can be salvaged or restored. This allows them to fix those materials and only replace them beyond repair. Otherwise, the costs become challenging to contain.
Clearing out old items in favor of new ones is often a much too expensive solution. Instead, restoration professionals will assess which materials from older items can be used to minimize replacement costs. If replacement is still necessary, it will be conducted efficiently to work for your wallet. 
Most Importantly, They Have the Expertise
Working with skilled experts ensures that your home or office is thoroughly inspected and cleaned up after a fire or flood. While a fire or flood may not leave any outward signs of damage, the damage may be quite significant. For example, several details are cleaning, drying, and restoring your property after a flood. 
Hiring damage restoration services is the best way to restore your property after a fire or water incident. For example, there are several details in cleaning and repairing your property after a flood, such as inspecting damp insulation, baseboard removal, drywall restoration, and mold growth prevention. 
When Disaster Strikes in Your Neighborhood, Who're You Going to Call?
After a natural or artificial disaster damages your property, disaster restoration companies are your best friends. They help customers fall within their insurance coverage period, provide the necessary expertise and tools to fix virtually any losses incurred during these incidents, and re-engineer your land or home into what it once was.
When disaster strikes in your neighborhood, who're you going to call? Restoration Masters! We're an independent, locally-owned, and-operated damage restoration service for residential and commercial buildings in Los Angeles, Orange, Riverside, and Ventura counties. You can count on our dependable service, quality workmanship, and certified restoration technicians from water damage clean-up to reconstruction. Contact us now for a 24/7 immediate response!