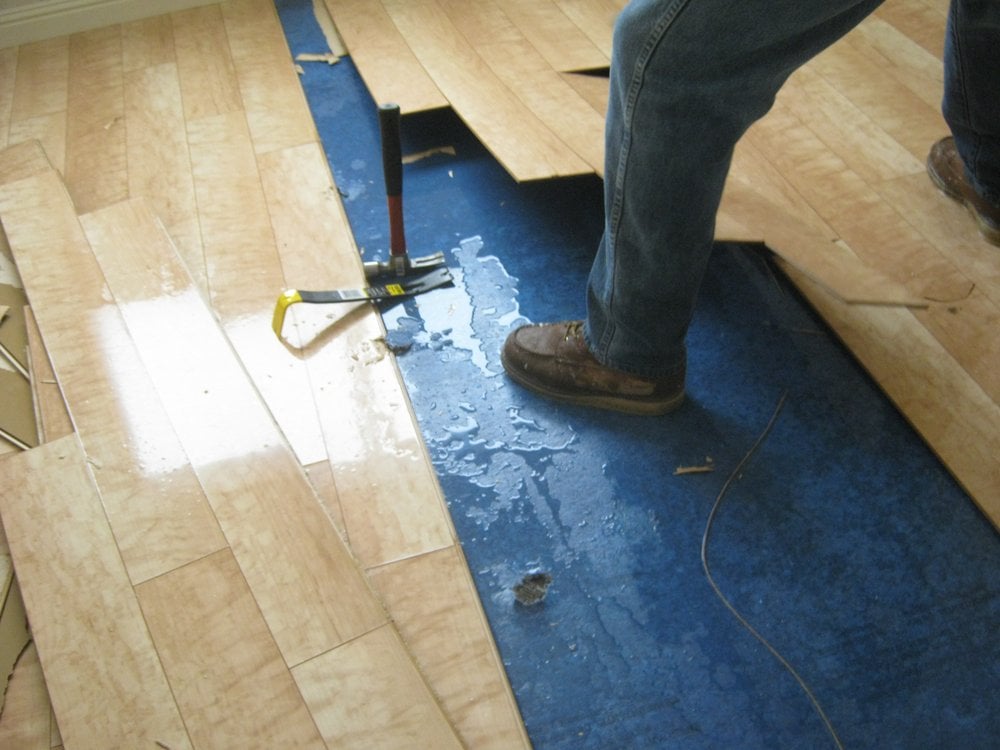 Water can be one of the most severe types of damage your property can sustain. What makes it so problematic is that it can lead to several other problems that only worsen over time. Recovery must be performed swiftly, and there are several factors that come into play before you can effectively rebuild. 
With all that said, it is possible to recover from water damage if you take the following steps:
Claim Insurance 
If you have any insurance for floods and disasters, the first thing you must do is file a claim. It's best to do this before you even survey the space thoroughly. This way, they will already have an adjuster ready to check how much damage you can be compensated for. Then, you can move on to the next steps while waiting for them to arrive.
Check for Hazards
Before you go around the property and try to salvage some things, make sure it's safe to enter and interact with items. For instance, electrical and fire hazards can actually occur if you still have wet surfaces and pools of water. 
A good flood service can help you to safely check for open lines and ensure that power and gas services have been disabled. If you have any electrical equipment you want to check, it's best to leave it to professionals for checking before turning them back on. 
Determine Water Condition
After sifting through debris and such, you'll want to start the drying process. Flood water contains a lot of bacteria in general, but this can be even worse if it's gotten mixed with chemicals and sewage. That causes a myriad of health problems and dangers even with brief contact, so it's best to wear protective gear when clearing out water. You can then check for busted pipes afterward to ensure that there won't be any further damage.
Before you try to use any water sources again, make sure you check their condition as well so that you know it's safe for usage. 
Go Through Immediate Belongings and Items
Prolonged submersion and built-up moisture can ruin your belongings. On top of this, they can become breeding grounds for mold. Thankfully, there are professionals who can conduct water damage restoration to help clean up your things and salvage any furniture. They'll also be able to extract any remaining water, which is an important factor in preventing deterioration and rot. 
Assess Structural Damage
Finally, and most importantly, you must consider how fortified your property is after the damage. It can be repaired, but you want to make sure there are no spots that will eventually grow mold. A simple removal can be done for surface objects, but major water damage may need mold remediation, which seeks to contain harmful growth. If you have more than 10 square feet of property covered in mold, remediation will have to take place.
If you have wood as your structural bearing, you may want to have it checked for rot. This ensures that your walls and ceilings won't just fall down on you. If your flooring is wood or tile, you may also have to have them removed so you can check your subflooring. 
Closing
It's important to do every single one of these steps for your house to safely recover from water damage. Once you've got these bases covered, you can have an adjuster come by to look through your losses. 
If your property has suffered from such a fate, Restoration Masters can offer full-service restoration for both residential and commercial spaces. With quality service and certified technicians, they stand as the most dependable professionals for water damage restoration in La Mirada, CA. Make sure you check out their full suite of services, and they'll come over in 60 minutes.