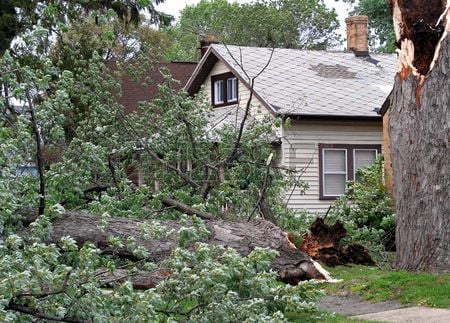 The effects of global warming have been the subject of much debate and concern. Evidence suggests that the Earth's climate is changing and that human activity contributes significantly. There is now a consensus among the world's leading climate scientists that global warming is real and happening now.
We have all seen the headlines: "Hottest year on record!" "Another massive hurricane!" "record-breaking floods!" We are experiencing more extreme weather than ever before. These should compel us to do more for Mother Nature.
Reducing carbon emissions is vital to mitigating climate change, but we must also prepare for the worst. The effects of global warming are felt worldwide, and the situation will only worsen.
We must adapt to the changing climate, including making our homes and businesses more resilient to extreme weather, preparing for more extreme heat waves and floods, and ensuring our food and water supplies are secure.
Once the floodwaters have receded, or the fire has been extinguished, it is critical to ensure your safety. At this point, you need professional damage restoration services. You also need the following things.
Inform Your Insurance Company
You must notify your insurance company immediately if a fire has damaged your home or business, flood, or other disasters. Once you have done that, you can search for a reputable company to help with damage restoration.
It may seem daunting, but it is relatively simple. The initial step is to call your insurance agent or company to inform them that your property has been damaged and that you need damage restoration services. Be sure to have your policy number and any other relevant information, such as the incident's date, the damage's extent, etc.
Once done, they will send out an adjuster to assess the situation and determine the coverage that you are entitled to. In some cases, they may even recommend a specific damage restoration company. However, you are not obligated to use the company they recommend, and you may want to get quotes from multiple companies before deciding.
One critical point is that you should only start work on your property once the insurance company has had a chance to assess the damage and give you the green light. Otherwise, you could end up paying for repairs yourself. So, before you search for a damage restoration company, make sure you have informed your insurance company of the situation.
Identify Certified Companies
Many companies offer damage restoration services. However, you should only engage the services of a certified company. A certified company has the experience and expertise to restore your property correctly. They will also have the proper equipment to get the task done correctly.
When selecting a damage restoration company, ask if they are certified. You should also ask about their experience and what type of equipment they will be using. Before you agree to use their services, get everything in writing.
Damage restoration is critical. Be sure to select a certified company to ensure that your property is restored correctly.
Conclusion
After a disaster, you should assess the situation and your own needs and resources. You should also be aware of potential health and safety hazards and have a plan for dealing with them. If you have the resources, you should also help others affected by the disaster.
You should only rely on Restoration Masters for damage restoration services. We will safely fix your property so that it will become inhabitable again. So, contact us now for a quote!