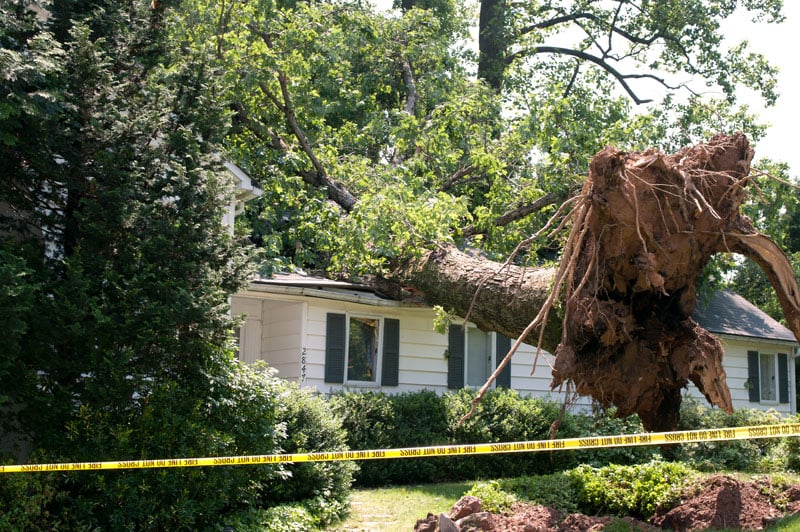 In recent years, the term pack-outs has been thrown around more frequently as the rate of home disasters around the United States continues to grow even larger each year.
If you've ever experienced a natural disaster that has significantly impacted the overall condition and state of your home, then you've definitely heard the term in question repeatedly. Unfortunately, far too many homeowners don't know the term in question well enough to actually make the most out of it as they should because of how unfamiliar it still is. 
To help ensure that you're aware and well-equipped enough to act quickly on the opportunity to have a pack-out done once the need to do so arises, here's a guide to everything you need to know:
What are pack-outs?
Pack-outs are a type of process that is carried out by qualified experts to provide relief to a home after being subject to lots of damage.
These processes are typically performed by restoration companies on behalf of property owners in the wake of damage caused by natural causes such as fire, water, and smoke. When you call a professional like Restoration Masters Expert to perform this exact service in your home, you'll have a team to remove and transport damaged property to a secure location for processing and restoration.
Over the years, the idea of getting pack-outs done has become more important because they help homeowners mitigate the effects of losses after a tragic event. By working with us to handle your furniture and fixtures post-disaster, you'll be able to have your home back in ship shape without losing valuable items or having them damaged! 
What happens during the pack-out process after a home disaster?
Typically, the average post-home disaster pack-out process follows a standard set of tasks that lead to effective results and an easier experience returning to your life before disaster struck. If you want to know all the important details that will allow you to best set your expectations during the experience in question, here's a rundown of what happens:
Step #1: Inspection
Once you call for the services of a pack-out service provider, they will first drop by and run a thorough inspection process that will allow them to determine whether or not your affected items will be restored. Through years of experience, professional insights, and proper testing, the overall extent of damage that affected items and fixtures received will be graded as repairable or not!
Step #2: A final verdict
After the inspection, a team of skilled restoration professionals will let you know whether or not an item can be restored. In the case that your home's items are determined to be capable of restoration, a service provider will then inform you that they will bring your item to pre-loss condition, which is followed by documentation.
Step #3: Pick-up and restoration
Now that you're aware of which of your items can be restored, you can officially have them packed out and picked up by the service provider who will segregate and document each item. When the item is officially in the care of a restoration expert, you will be continuously updated on the status of your items and the progress they've made on the repairs up until they are returned to you!
Conclusion
As troubling as it may be to deal with a natural disaster that significantly impacted your home, dealing with a fire, flood, or smoke-borne issue doesn't need to be the end of the road for your treasured items. Through a pack-out process and the simple steps that follow, you'll be able to ensure that you provide your beloved fixtures, furniture, and home a chance to be nursed back to pre-disaster shape!
Restoration Masters provides top-quality pack-out and water damage restoration services in La Mirada, CA, for homes, offices, and spaces of all kinds. Get in touch with us today to learn more about our services!