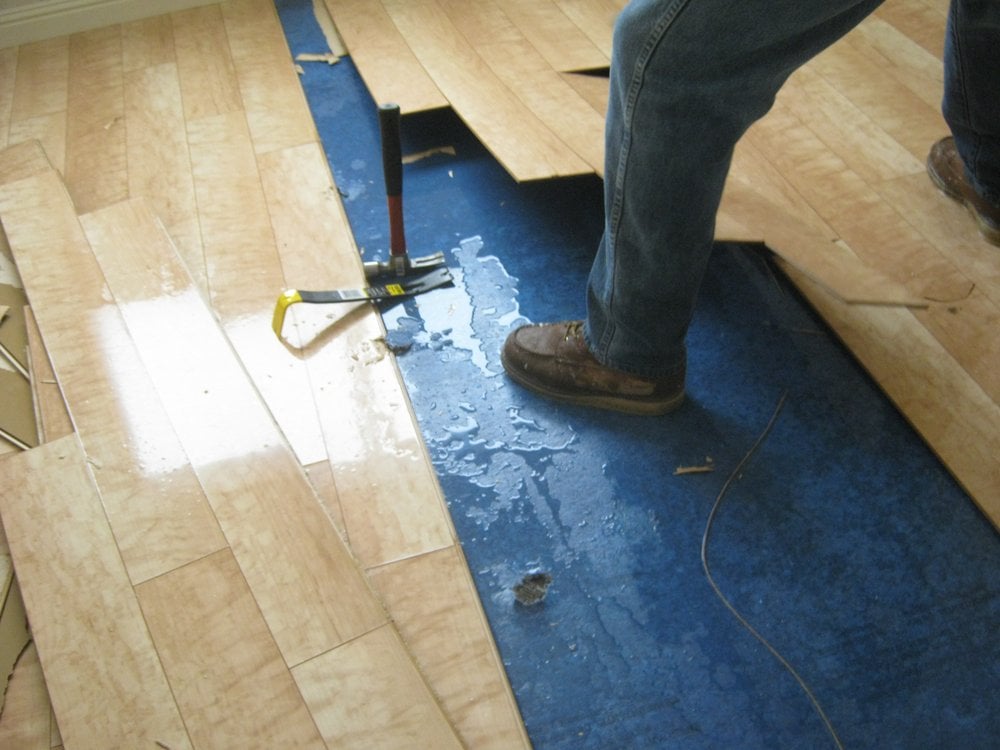 Water damage is the most common source of property loss in both homes and businesses. As such, homeowners should prepare for the risk of water damage. 
It's important to note that the presence of an excessive volume of water is damaging because it conceals the full extent of the damage. A wide range of building materials is capable of absorbing water and other forms of moisture, which can lead to structural issues and mold growth. This will not only deteriorate your property but also cause health hazards in your own home.
Understanding the causes and effects of water damage, as well as how to respond to it, is the first step in preventing damage to your home. Fortunately, we are here today to give you some of the answers to all the common water damage FAQs today.
The Causes
Water damage is incredibly common because there are so many things that might go wrong. Flooding, heavy precipitation, and high humidity are all potential causes of water damage. Internal causes of water damage include roof or foundation leaks, broken pipes, leaking appliances, overflows, and sewage backups. Because of these considerations, you will be able to avoid water damage and respond quickly if it does occur.
The Critical Level
The short answer is: Yes. Wood and drywall both gather and transmit excess water, causing major structural damage to the building. If water damage is ignored for an extended length of time, it will worsen. Even modest leaks have the ability to inflict substantial structural damage. 
Beyond that, mold grows in the presence of water, which can be detrimental to both your health and your home. If the water came from a sewage backup or a flood, it could be infected with bacteria. Water damage must be treated within the first 24 to 48 hours to prevent severe structural damage and mold growth.
The Flood and Excess Water
If you see water damage, you should contact a reputable service provider. To avoid further harm, these qualified workers will turn off the water. Following that, you must file a claim with your insurance company. Turn off the water and the electricity if at all possible. If the power is still on in the building, avoid flooding any rooms since the water could be contaminated with sewage. If there is structural damage, do not enter.
The Insurance
The homeowner's insurance coverage will only cover unexpected or accidental water damage. Pipes and appliances are two examples. A normal homeowner's insurance policy rarely covers flood damage. This encompasses flooding induced by both natural and anthropogenic causes. Flood insurance is recommended for homeowners who want to protect themselves financially from the financial impact of flooding.
Working with Professional Restoration Team
The first issue handled by the professionals is water supply. These professionals are unable to resolve the issue unless the water supply is first switched off. They will remove any damaged furnishings, carpets, drywall, woodwork, and insulation from the property, among other things. Depending on the extent of the damage, these items will be dried, restored, or discarded. Drying and dehumidification equipment will be installed in the affected area so that it can be dried. They will also clean, disinfect, and treat any mold growth that has happened.
Conclusion
Now that you are more aware of how urgent water damage is, you also have an idea on how to act on it. At the same time, we urge you not to try and fix water damages on your own. Simply leave it up to the professionals. These professionals have access to the tools needed to remove water and restore damaged property.
Indeed, water damage and costly repairs are things that every homeowner and property owner should be aware of and prevent. Because water damage cannot be totally avoided, prevention is critical. 
Are you in need of professional water damage restoration services in Los Angeles? Restoration Masters is here to help you reclaim your damaged property. Remember to give us a call any time for your emergencies!