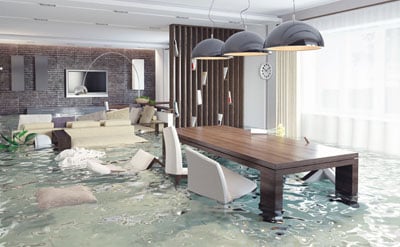 Bad weather and the impact it brings with it are often unavoidable. Almost any property is prone to get contaminated and damaged by a rainy storm or flood. Water damage restoration can help repair and dry out the home to remove any trace of impairments.
If it's your first time getting a water damage restoration service in your house, don't worry! Here's a quick outline of what you can expect during the process:
Damage Assessment
Water restoration specialists will arrive at your home and inspect the gravity of the damage caused. After working to identify what category of water damage your place underwent, the restoration service will be able to deduce what methods and steps they need to take to fix up your house. Ask for an estimated timeline for the repairs and costs for their services at this stage of the process. 
Water Extraction
Noticed some small-scale pools in your rooms? The water restoration service will be removing any standing water in your place. Standing water drenches your home's flooring and foundation material, making it one of the primary water damage sources. It's also dangerous to have around as it can grow mold and attract rats.
Water extractors usually use commercial-grade pumps and vacuums when drawing out water. These vacuum cleaners are generally more powerful than your standard household vac when absorbing liquids, making it easier and faster.
Dehumidification
Water restoration services will dry out your home's materials after draining out all the water. It isn't enough to just remove the water, as much of the furniture and foundation are still wet. Leaving the materials damp makes them susceptible to deterioration or mold growth.
To dry out your home, water restoration specialists will be bringing in dehumidifiers and commercial air movers. This equipment will make the water inside carpets, sofas, chairs, and more evaporate with ease.
Professional Cleaning
Once everything is all dried out, the water damage restoration company will now work on sanitizing your home. Water can cause a lot of bacteria that could still be lingering on the surfaces of your house. Experts should be able to safely clean out your home and preserve the items in it. 
The type of cleaning will be based on the kind of water damage your home underwent. Some simply require a mop and wiping, while others will require a little more intensive dry or wet cleaning.
Final Repairs
The last step of the restoration process is repairing and replacing whatever was permanently damaged. The duration of final repairs can depend on how much your materials were harmed. Drywall is typically patched up to ensure that your home's structure is still intact. 
If the effects of water damage were a little more severe, the last restoration step might need full reconstruction. Remodeling may cost a lot more, so try to tap your insurance providers for a flood insurance claim.
Conclusion
It can be heartbreaking to see your home destroyed and disfigured. Water damage restoration can be a life-saving emergency service that helps us salvage our homes and save them from any further issues.
In need of water damage restoration? Restorations Masters has a team of fire, mold, and water damage restoration specialists ready to offer our services across Los Angeles, Orange, Riverside, and Ventura counties. Contact us today for a service!