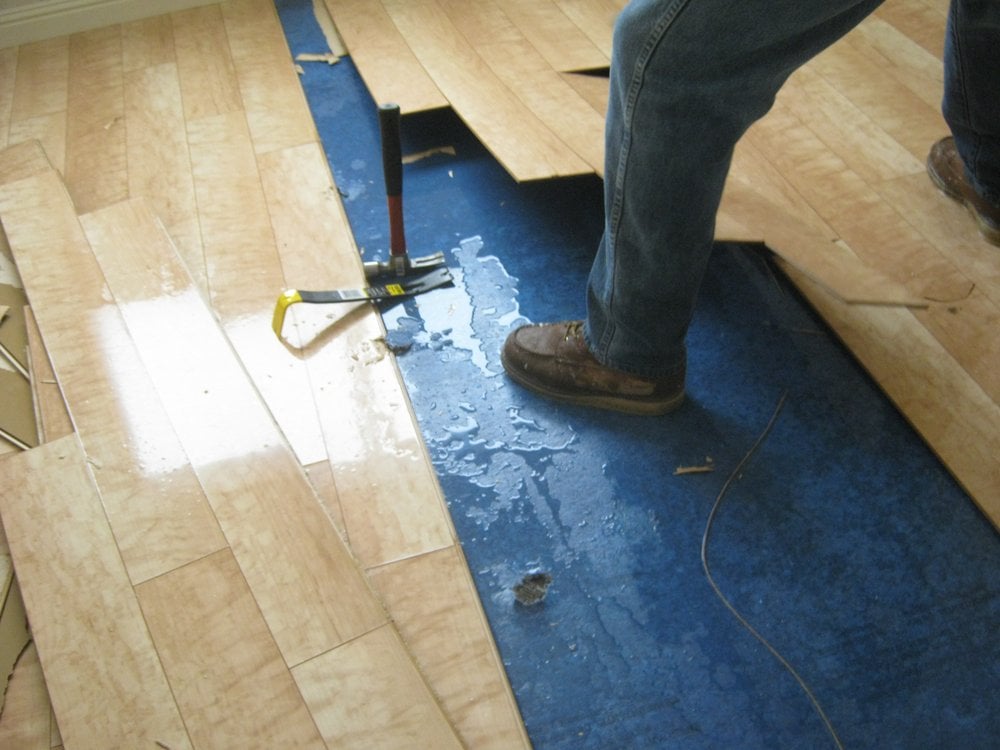 Water damage can be a very difficult and overwhelming event to deal with, especially if you are not prepared for it. However, working with professional water damage specialists can eliminate some of the stress and make the process much easier.
Here are five reasons you need a water damage specialist:
They Can Fix the Damage Faster
Water damage can cause many problems for your home and your routine. A water damage specialist can help you clean, dry, and disinfect affected areas to get back to normal life sooner.
They Can Prevent Mold Issues
Mold and water damage often occur together. Mold spores can have harmful health effects, so working with a professional who knows how to handle moldy situations is important. Water damage creates the perfect conditions for mold to grow and spread. If left unaddressed, mold can cause more damage, reduce your home's value, and make you sick.
The longer you wait to deal with mold, the faster it spreads and becomes out of control. The water damage professionals understand the seriousness of the situation and can help you prevent mold growth or eliminate it if it's already present.
They Can Minimize Repairs
Water damage can quickly become expensive, especially if it's left to sit. Calling water damage specialists right away can mean the difference between a simple water extraction and a full water restoration project, complete with repairs. Restoration Masters will salvage whatever we can to save you money and time.
Water damage can be extremely costly to a business, both in terms of repairs and replacements, as well as in lost productivity. Restoration companies understand the urgency of the matter and will work to restore your business premises to avoid further damage quickly.
They Can Provide Expert Advice
Water damage is one of the most common problems that homeowners face. It can come from many sources, such as leaky pipes, faulty appliances, or heavy rains. Dealing with water damage can be very difficult and time-consuming, so hiring a professional water damage specialist is always best.
If you have water damage in your home, it is important to act quickly. The longer you wait, the more damage will occur. It is always best to hire a professional water damage specialist to help you with this problem. They will have the knowledge and experience to quickly and efficiently take care of the problem.
They Can Assist You with Insurance Claims
Choosing a water damage specialist to trust to help you with your insurance claim is important. The specialist will document the water losses from start to finish to increase your chances of receiving coverage. Most insurance policies cover flood and water damage, but you must present enough evidence to justify the losses.
The good news is that you can rely on a professional restoration company to help you with the insurance paperwork. They will evaluate your losses and ensure you get a fair amount from the insurance company. It is also easier to work with the insurance adjuster when you have the help of experts.
Conclusion
It is strongly recommended that you hire a professional water damage specialist if your home or business has been affected by water damage. These experts have the knowledge and experience necessary to assess the extent of the damage and take the appropriate steps to restore your property.
Restoration Masters is an independent, locally-owned and -operated company serving Los Angeles, Orange, Riverside, and Ventura counties with full-service restoration for both residential and commercial buildings. From water damage cleanup to reconstruction, you can count on us. What sets us apart is our dependable service, quality workmanship, and certified restoration technicians. If you need water damage restoration in Fullerton, we've got you covered! Get in touch with us now and let us know how we can help!