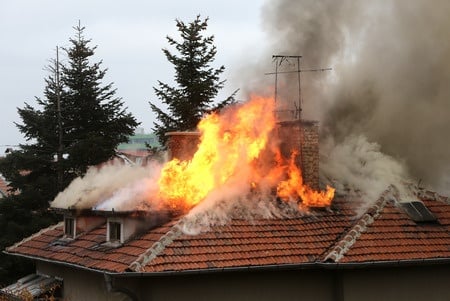 One of the most stressful things a person can experience is fire damage. Whether it's towards a residential or commercial property, a fire can bring significant physical damage, disrupt the way you live your life, and result in extreme trauma.
However, it's still crucial to rise up from the ashes and begin again. If you have become a victim of a damaging fire, follow these helpful steps on efficient fire damage recovery.
Contract Your Insurance Agent
First and foremost, you should contact your insurance agent. After the fire occurs, a fire inspector will typically come in to determine the cause of the fire, if any parties are at fault, and if the fire was indeed destructive enough to warrant insurance compensation. Once they determine the cause and confirm enough damage, your insurance agent will help you move forward.
Your insurance agent will provide you with a list of local fire restoration companies. They can connect you with reputable professionals who will handle all the repairs for you and your family. If you need more resources, friends and family members can be a great help.
Make a List of Damaged Items and Take Photos
Having a list of damaged items is extremely important for your insurance company. In addition, if you have been severely damaged by the fire, you may have trouble remembering the full extent of the damage.
For best results, make a list of all the damaged items. Take pictures of the damage as well. It'll be helpful to provide these photos to your insurance agent for transparency in your claims.
Start Professional Clean Up Right Away
After a fire, it's important to begin cleaning up as soon as possible. If a fire causes extensive smoke and soot damage, it can become a health hazard.
It's important to get professional cleaners on board immediately to begin the cleaning process. The longer you wait, the more damage begins to settle into the home.
Don't just haphazardly spray a few bottles of cleaning solution and hope the smoke damage goes away. Instead, call in trusted professional cleaners who know what they're doing and will get rid of the harmful smoke residue in a safe, effective way.
Bring Personal Items to Temporary Storage
While fire damage is being handled, it's important to keep the affected property safe from further damage. Your insurance agent will likely recommend bringing your personal items to a temporary storage facility, such as a secure personal storage unit.
Keep your items in a safe environment, where they will be protected from further fire damage and exposure to the elements. Call a storage facility to start the process going.
Follow Restoration Guidelines
A fire damage restoration service involves multiple steps. Each step is important and can be time-consuming, so follow all restoration guidelines.
Before you get repairs underway, the fire inspector will investigate the fire damage to determine the cause and extent of the damage. This investigation is necessary to collect the appropriate compensation, so follow all instructions carefully.
Final Thoughts
While it may seem like fire damage is the end of the road, it's not. You can begin restoring your life again. With a little help from professionals, you can recover efficiently and quickly.
For fire damage restoration in Los Angeles, CA, work with Restoration Masters today. Our fire and water damage services support residential and commercial properties in Los Angeles, Orange, Riverside, and Ventura counties. Contact us today for dependable services, quality workmanship, and certified technicians.