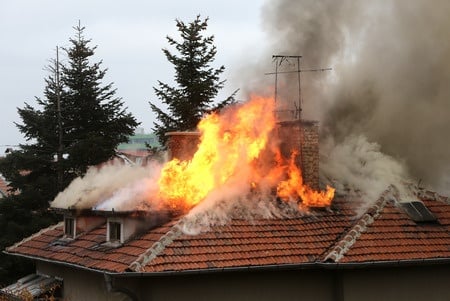 One of the scariest things that a business may experience is getting involved in a fire. It can lead to severe loss and damage. However, things happen unexpectedly; therefore, we should be ready for them. Taking prompt action after a commercial fire is essential to avoid further damage. 
When you delay fire mitigation and restoration, you're allowing soot and smoke to settle in the entire building. Besides, water damage can also occur due to the large amounts of water used when putting out the fire. This needs to be solved immediately to prevent affecting the structure's integrity because of the growth of mold and mildew. 
If you want to salvage more items after the fire, make sure to do it as early and quickly as possible. This will also help you avoid losing more money and time due to the delay of your business operations.
Tips for your Business' Fire Damage Reconstruction
Seeking the help of fire damage restoration professionals will help your business get back on operation as soon as possible. They can make the overwhelming process easier and more efficient. Here are some effective tips for doing the process:
Hire professionals to board up unsafe and vulnerable areas
Once the fire is out, hire professionals to board up hard-to-reach areas of the building like the walls, roof, and windows. They will also help prevent additional damage from debris, weather, and vandalism, keeping the property safe from structural damage. Your insurance assessor will be able to evaluate the damage caused by the fire immediately since they can access the property safely.
Remove water to prevent mold and mildew growth
If your building has a sprinkler system, it can give off 200 gallons of water in the building, and this may lead to massive water damage. Although it helped save the building from the fire, you will need to remove the water and dry the building quickly once the inspection is done. Do not let the water sit for a long time because it can worsen the situation. Water damage can ruin the structure's foundation and, worse, result in mold and mildew infestation.
Evaluate the damage caused by the fire
A professional inspector will assess the damage to your building in detail. They will have the results documented, including the building's content, the amount of damage, and what is being saved. It may be overwhelming to clean, repair, and rebuild the affected property; that is why it is recommended to hire a reliable and certified professional to perform the process. 
Do not DIY the process of fire mitigation because it may only lead to errors. You may end up having an unsafe environment, so never settle for quick and cheap fixes that can't deliver quality results.
Make sure to remove soot and smoke before the restoration cleaning
Smoke and soot can result in much damage to your building. This can be a threat to health since they contain carcinogens that can lead to cancer and other health issues. Hire cleaning professionals to ensure that floors, walls, ceilings, and other parts of the building are free from smoke and soot. Some items can be restored, but some others must be eliminated.
Perform contaminated property cleanup
Finally, make sure to clean and sanitize the entire property. This step is crucial to ensure that tenants and employees will be safe going back to work. This will ensure that the place will be sound, safe, and conducive again. Work with a professional disaster cleanup firm to do the job so that you will get satisfying results. 
Conclusion
A fire can cause massive damage to your business and properties. However, since this often happens unexpectedly, the best thing you can do is to be prepared during these difficult times. To avoid further damage that may adversely impact the overall process of the business, make sure to get fire damage restoration services.
If you're looking for reliable restoration companies in the counties of Los Angeles, Orange, Riverside, and Ventura, Restoration Masters is the one to call. We provide full-service restoration services for both commercial and residential properties. Contact us today for more details.