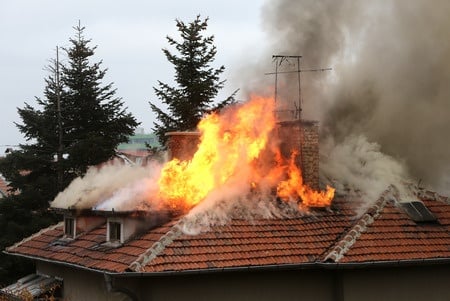 Surviving the aftermath of a fire can be a daunting task, especially if you do not know what to do next. The first step is to contact a professional fire restoration company to help you get your property back in order while minimizing damages. 
You may be confused as to what exactly fire restoration services are, but you've come to the right place. We've prepared a list of things to expect to help you gain a better grasp of what's involved in the process.
Thorough Inspection
The first thing that a fire restoration company will do is conduct an inspection of the premises and assess the extent of the damages. They may employ the use of infrared cameras to determine the levels of heat and carbon monoxide that can still be present in the building. 
They will also check for the presence of smoke, the condition of the structure, and any potential fire hazards that may still be present. All these will be documented, and the team will then be able to identify what exactly has to be done.
Securing Your Property
After the inspection, securing your property will be the top priority, and this includes your assets inside it. Fires may burn holes through your property and damage the structure, so they have to be tarped or boarded up. This will help prevent pest infestations and trespassing.
Structural Repairs
Structural damages from the fire may have to be fixed. Repairs include repainting the walls, reinstalling ceiling tiles, and other fixes for the structure. This is done to help minimize the risk of further damage to the property and to help it be structurally sound.
Soot and Smoke Removal
Soot and smoke deposits on the interior of your property can be a real issue because they can cause your walls and ceilings to become brittle. What fire restoration companies do is help eliminate these soot and smoke deposits by using specialized tools and equipment.
Deodorization
Fire restoration companies can also use deodorization to help remove the smell of smoke from your property. It is one of the most important parts of the process, as the smell of fire can be quite strong and pungent, and it can linger for long in your property. Moreover, it's a health hazard and can drive away customers from commercial properties. It can also be quite depressing for homeowners.
Full Restoration
Once the entire process is done, your fire restoration company will then be able to help you with the full restoration of your property, including the installation of new items such as cabinets, carpeting, and cabinets. The team will also help you make plans for the repair of damaged parts of your property, such as damaged structures and doorways.
Conclusion
If you have been faced with fire damage problems, fire restoration services can help you in getting your property back to its pre-fire condition. Depending on the damages, this can be a long but important process towards healing. You just need to find a trustworthy company to do the job for you.
Put your trust in us for quality fire damage restoration services and workmanship. There's no need to worry when our certified restoration technicians are here to help you get your property back the way it was, and get you back on your feet.