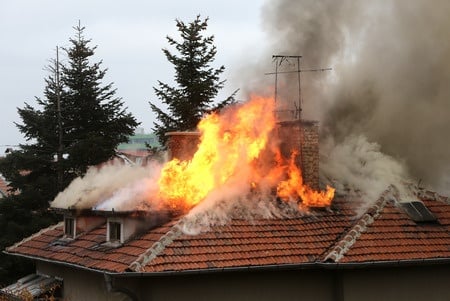 Fires can be devastating and can cause significant damage to your home and your belongings. It can be challenging to know where to start with the restoration process. However, with the right knowledge and approach, you can save your valuables and precious memories. Here are some fire restoration tips to help you get started.
Assess the Damage 
The first step in fire restoration is to assess the damage. It is crucial to wait until it is safe to enter your home after a fire. Once you are allowed back in, walk around and assess the damage. Look for structural damage, water damage from firefighting efforts, and smoke damage.
It is essential to document the damage by taking photos and videos. This documentation will be necessary for insurance purposes and can help you keep track of the restoration process.
Contact Your Insurance Company
Contact your insurance company as soon as possible after a fire. They can help you navigate the restoration process and provide guidance on what is covered under your policy. They may also recommend fire restoration companies to help with cleanup and restoration.
Protect Your Valuables
After a fire, it is natural to want to salvage as much as possible. However, it is essential to prioritize safety first. Do not enter your home until it is safe to do so, and wear protective gear such as gloves, safety glasses, and a mask.
Once you are allowed back in, protect your valuables by removing them from the affected areas. Move your valuable items to a safe and secure location away from the damaged area.
Clean and Restore Your Home
The cleanup and restoration process after a fire can be extensive. Working with a professional restoration company is essential to ensure the restoration is done correctly. Fire restoration companies can assess the damage and provide you plan for the process.
The restoration can include removing debris, cleaning affected areas, and deodorizing your home. Smoke damage clean-up can be particularly challenging and may require professional equipment and techniques.
Preserve Your Memories
One of the most devastating parts of a fire can be losing your precious memories. This can include family photos, videos, and important documents. However, there are ways to preserve your memories after a fire.
If possible, retrieve any undamaged photos and documents from the affected area. You can also scan your photos and documents and store them digitally. This will ensure that you have a backup in case of future disasters.
Conclusion
It is essential to prioritize your safety and assess the damage before starting the restoration process. Working with a professional restoration company can help ensure a successful restoration. By following these fire restoration tips, you can get started on the road to recovery and preserve your memories for years to come.
When it comes to emergency fire restoration services, call Restoration Masters. You can trust our team to respond immediately to your needs, regardless if it is damage caused by fire, flood, or other disasters. Contact us today.