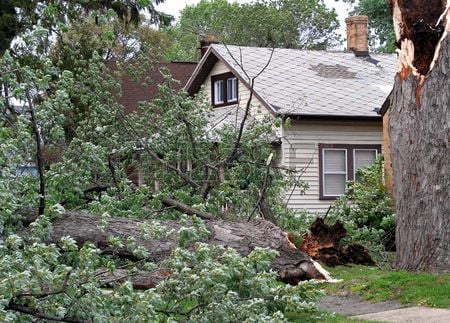 If you've been recently affected by damage caused by fire, water, or the like to your home, you'll need to know what must be done to save as many belongings as possible. After all, the stuff you own isn't free, and protecting and restoring your items go a long way to save things that are financially and emotionally valuable. That said, the pack-out process is something you'll want to consider, as this process is what restoration companies do to take out your damaged content to a new location for them to be restored.
Unaware of what pack-out services are? You're in the right place! Today, we're going to dalk more about pack-out services and how they can help you when it comes to restoring your belongings after a home disaster:
What is a pack-out service?
In simple terms, a pack-out service is a type of service that specializes in retrieving items from a home that has undergone some form of damage caused by a flood, fire, or other types of disaster. This is followed by the safe storage and restoration of the items, which makes up the latter part of the pack-out service.
All in all, a pack-out service includes the retrieval, storage, and restoration process.
Why do I need a pack-out service?
Not everyone needs a pack-out service. Some people do not mind leaving everything behind and starting anew. However, if you are tearing your hair out trying to save the precious memories stored in your home, then pack-out service is for you. They're all about recovering and restoring your belongings to their former glory, and while they might not be able to save everything in your home, service providers will do their best to save as many things as possible.
What are the steps to a pack-out service?
The first step in a pack-out service is the retrieval of your belongings. Service providers will head into your home and look for anything salvageable, meaning items that can be saved and restored. If they are unsalvageable, they will be discarded.
Once all the things that can be salvaged are collected, the next step is to store them somewhere safe. The restoration company will document all the salvageable and unsalvageable items, recording and taking photos of them. This is for recording purposes for your insurance and to ensure that you have the things you want back.
With that done, the contents are then packed and moved to a secure place. Once there, they will be restored to their original condition. The professionals will keep you updated on the processes of restoration as well. Once this is done, all the restored items will be returned to you. Keep in mind that they will only return your items once your home has been fully repaired.
Conclusion
If you're trying to save as many items from your disaster-struck home as possible, pack-out services are for you. With a restoration company behind your back, you no longer have to worry about trying to look for your belongings all by yourself, let alone try and restore them to their original condition. Instead, you can sit back with peace of mind knowing that many of your items are being collected and restored to their previous condition to give back to you to make the house feel like home once more.
Restoration Masters is an independent and locally-owned restoration company offering full-service restorations in Los Angeles, Orange, Riverside, and Ventura counties for residential and commercial buildings. If you are looking for damage restoration services that offer pack-out services, contact us today!