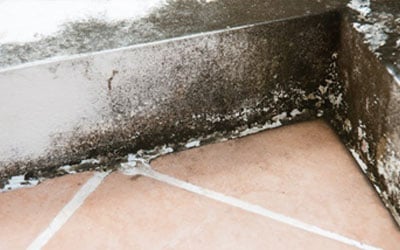 If you are moving your business to a new facility, it is imperative to call a professional inspector to ensure that there are no problems that could require costly repairs in the future. One of those issues that you need to be aware of is the presence of mold.
If the building has experienced water damage repair in the past, you need to make sure that there is no mold growth anywhere. Molds may not seem as dangerous as compared to structural damage, but they are actually hazardous to people's health. The problem can also quickly escalate if not addressed correctly and immediately.
Here's everything you need to know about molds and why it's important to eliminate them from your business facility:
What Are Molds?
Molds are a type of fungi that can find their way into homes and commercial buildings. They are part of the natural environment and often live on animal or plant matter. With that, they can be deadly to anyone with allergies or a weak immune system.
Keep in mind that molds thrive in damp and dark areas because they need moisture to grow and spread. Without intervention, they can quickly spread and destroy surfaces like wood and drywall. They also emit an earthy and musty smell that could be compared to wet socks.
Why Should You Remove Molds from Your Business Facility?
As a business owner, you need to ensure the safety and comfort of your staff and customers.  The best way to ensure that their health will not be affected by molds is by contacting a professional to do mold removal services. You should also do regular inspections to check for signs of any regrowth.
You Need to Create a Safe Office
You may know the health history of your staff, but how about your clients? There's no way for you to know if any of your customers have health concerns that molds in your workplace could aggravate or trigger a dangerous symptom. For people with a weak immune system, the tiniest spore getting in the airway could be fatal. It could also cause infections in the lungs.
Of course, not only your clients are at risk but also all your employees. These are people who expect you to provide a healthy environment for them, so you need to take that responsibility seriously.
Mold Remediation Should Be Done by a Professional
Don't make the mistake of thinking that you or someone inexperienced can remove mold from the facility. Firstly, you will need special tools to perform the job properly, and secondly, professionals who do it have undergone training to eliminate molds correctly. These are things that anyone who's not a professional won't have. There's even a possibility that instead of removing molds, you'd just be spreading their spores if you do it the wrong way. Because of the dangers of mold build-up, the smartest thing to do is call in a team of professionals like those from Restoration Masters!
Conclusion
As a business owner, the last thing you want is to move into a building filled with molds, but if that's a situation you can't avoid, you should at least take the necessary steps to ensure that all the molds in the building are eradicated. Get thorough mold remediation done before you start your operations so none of your staff would be at risk of exposure to molds.
Restoration Masters are the experts to call for mold remediation in Torrance, CA, and also water damage restoration. Our highly trained professionals offer services to commercial and residential clients. Call our team today to learn more about our services!