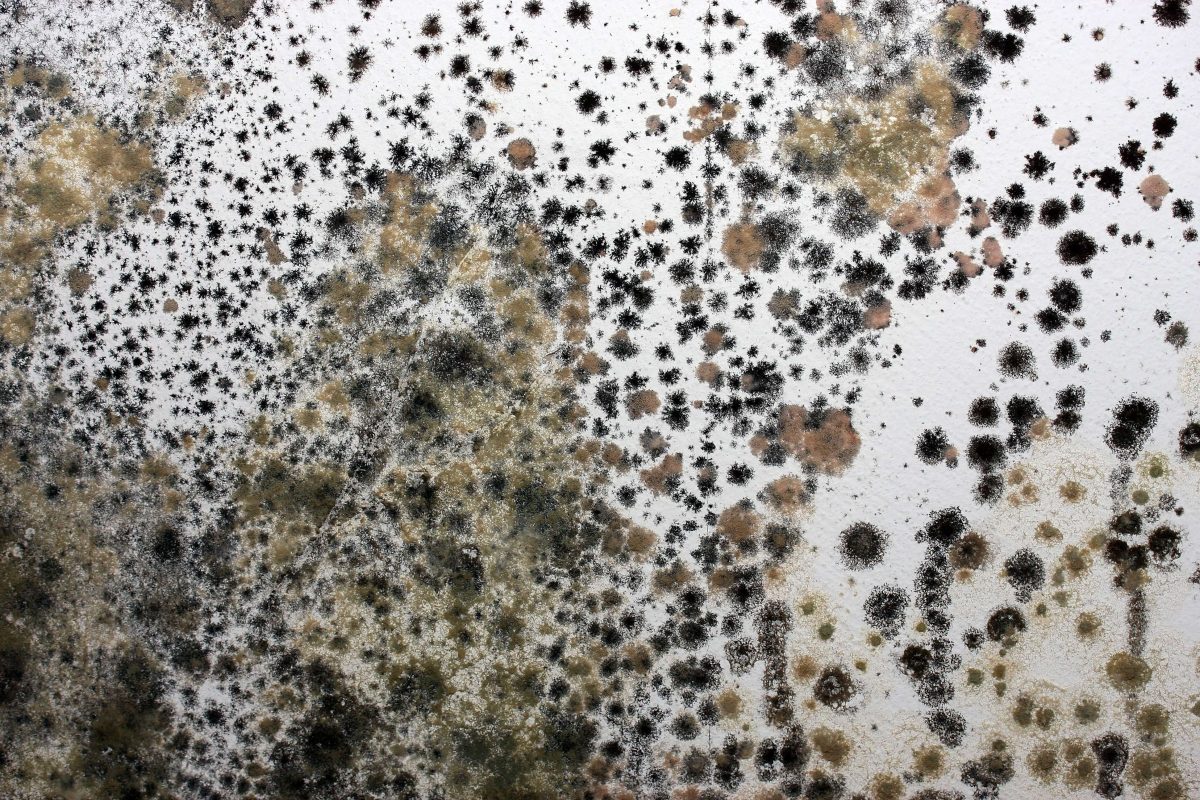 Mold is a naturally occurring substance found both indoors and out. In addition to damaging your property, this fungus poses a danger to anybody who comes into touch with it.
Bathrooms and kitchens are vulnerable to mold growth due to the wet atmosphere. While mold may appear in several shapes and forms throughout your home, it is most commonly associated with constantly damp areas, like basements and bathrooms. 
Pink mold usually grows in the bathroom, and if not addressed, can cause further damage to property and lead to health risks for your family. This is why it's vital to understand how it grows and determine the best way to remove it.
What Is Pink Mold and How Does it Grow
Pink mold, or Serratia marcescens, is a waterborne bacteria that might seem orange at times and produces a red pigment when exposed to ambient temperature air.
Beyond its color, pink mold is fuzzy or slimy. It grows on bathroom tiles and shower curtains. Pink mold is a harmful mold, however not as severe as black mold. Nevertheless, anyone who comes into touch with pink mold may develop a variety of health problems.
In addition, pink mold can cause breathing difficulties, among other health issues, like diarrhea, bladder infections, bone infections, urinary tract infection (UTI), open wounds and sores infection, endocarditis, pneumonia, and meningitis. 
Where Does Pink Mold Grow
Identifying the origins of mold growth in your home is crucial. This will help you figure out how to get rid of it and keep it from coming back.
Mold spores thrive and travel in the air but become a problem when colonies grow, especially when they find a food source and a wet place to grow. They can spread rapidly, causing considerable damage to the surfaces and materials they grow on. That's why controlling moisture in your house helps prevent mold growth.
What Are the Basics in Removing Pink Mold
The dangers of mold demand proper protection, so that's why you need to act soon if you notice pink mold growing indoors. You need to wear a mask, gloves, goggles, long sleeves, and pants to keep the mold from touching your skin.
The mold removal process may begin once you have the proper safety equipment. Combine four parts baking soda and 1 part dish soap to form a paste. You can also use Continue by making a solution of equal parts water and bleach. 
If you don't have bleach, use vinegar instead. However, never mix vinegar and bleach, as they can create hazardous vapors. Apply your preferred solution and let it sit for 10 to 15 minutes before rinsing repeatedly. 
For moldy shower curtains, use the gentle cycle in your washing machine. Wash it in warm water with half a cup of detergent and half a cup of baking soda on top of the load with several towels. Manually dry it outside or in a well-ventilated area. 
Conclusion: Seek Professional Mold Remediation
For health reasons, cleaning and eliminating mold by yourself isn't usually advised. After all, you can't always handle these harsh chemicals and substances safely and adequately. Whatever the situation, professional mold removal and cleaning is always a better idea.
Hire expert mold removal specialists to remove mold from your home correctly. A mold remediation specialist will confine the mold to prevent it from spreading to other areas. Following that, they will remove the mold and repair any damaged surfaces.
If you need mold remediation in your home, you can call us at Restoration Masters. We are a full-service restoration firm covering Los Angeles, Orange, Riverside, and Ventura counties. We can help with water damage cleanup and restoration. Our consistent service, excellent work, and experienced repair professionals set us apart. Call now!