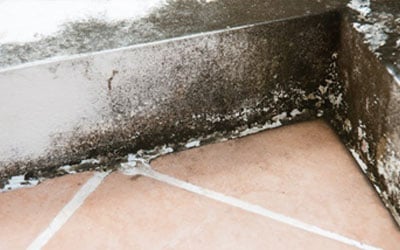 Mold and mildew can significantly affect indoor environments, especially commercial spaces. Allergic reactions and health issues are just a few of the concerns resulting from mold exposure. If mold is not taken care of properly, it can become a problem for the employees of your commercial building, even though they might not develop allergies or health issues related to the mold. 
The worst part is that the problem can spread through your entire building very quickly, affecting everyone and causing damage. So, how can you prevent this problem and facilitate mold remediation?
Dealing with Mold in Property Leases and Purchases
Given the increased attention that toxic mold has been getting, commercial building owners and their tenants are starting to address the issue directly in their property agreements. And due to a lack of scientific knowledge and regulatory uncertainty, it's in everyone's interest to focus on risk assessment and prevention of mold-related health problems.
Tenants or purchasers considering a transaction should have an assessment done on their prospective building regarding toxic mold. They should hire a consultant with experience in industrial hygiene and mold sampling. This protocol should be included in their due diligence procedures. An inspection of indoor air quality for toxic molds will establish baseline conditions and, if necessary, allow them to prevent a harmful mold infestation before they sign a lease or make an offer on a building.
Best practices and customs for assessing toxic mold risk and indoor air quality are still developing. Some building owners may develop protocols for regular testing and provide results to prospective tenants or purchasers. But most retailers considering a lease or purchase transaction will have to request permission to assess their future building before undergoing any sort of mold remediation.
Mold Assessment Steps
Although a matter of negotiation, it is likely that the retailer will pay for the initial due diligence steps to be performed. 
If the building passes, a mold-related problem will not present many problems and can be quickly remediated at the building owner's expense. 

If the building fails, contractual provisions will determine who will pay for further assessments, how much will be spent on subtasks such as mold removal, who will control the consultant performing the assessment work, and who will own their work product? 

The work product should be kept confidential to protect the building owner and the tenant. The retailer should seek to control the information flow regarding any problems found during due diligence and avoid making any open-ended commitments to address them. 
Such provisions are fair if they allow the tenant to evaluate baseline conditions and protect them from disclosure requirements if they decide to walk away from an agreement due to a mold-related problem that could cause adverse health effects.
Professional Mold Remediation Is the Key
Finally, remember that every commercial building often has its own unique needs. Call a mold cleanup company specializing in commercial mold removal if you feel like your mold problem is getting away from you and you're concerned that you can't handle it alone. They can assist with ridding your property of any mold and residual spores.
Conclusion
Dealing with mold may sound simple enough, but it's a toxic problem that could get out of hand when dealt with by oneself. It is better to call in professionals — who have the tools and experience for the job — and get approval from the lessor or building owner before engaging in mold remediation.
Get mold remediation in Torrance, CA, with Restoration Masters! We are an independent, locally-owned, and operated company serving Los Angeles, Orange, Riverside, and Ventura counties with full-service restoration for residential and commercial buildings, whether water damage cleanups or reconstruction. We're available 24/7, so contact us now!