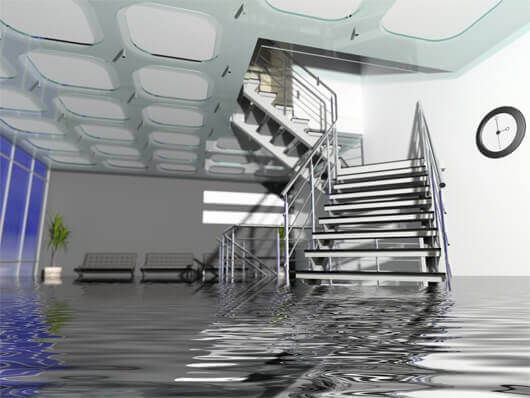 Floods can be devastating for businesses that don't have a plan in place for dealing with them. Not only do floods cause physical damage to buildings and equipment, but they can also disrupt daily operations, leading to lost revenue and decreased customer satisfaction. 
Fortunately, there are steps businesses can take to prepare for and recover from floods. Here are some tips to help businesses survive and thrive during and after a flood. 
1. Assess Damages
Business owners should take stock of all the things that have been lost or damaged and start the process of filing any necessary insurance claims. They should also check with local and state governments to find out what assistance is available, such as tax relief or grants.
2. Clean Up
Once the damage has been assessed, it's time to start the cleanup process. This may involve removing any standing water, drying out the affected areas, and discarding any items that cannot be salvaged. 
It's important to take all necessary safety precautions during the cleanup, such as using protective gear and avoiding contact with contaminated water.
3. Contact Your Insurance Provider
Once you've assessed the damage and cleaned up, contact your insurance provider as soon as possible. They will be able to help you navigate the process of filing a claim and will be able to provide you with the resources you need to get your business back up and running.
4. Secure the Premises
Once you've contacted your insurance provider, it's important to secure the premises. You may need to board up windows or remove damaged items from the premises to prevent further damage from occurring.
5. Contact Your Suppliers
Make sure to use reputable contractors who are experienced in flood recovery. It's also important to plan for future floodings, such as installing water-resistant materials and elevating equipment. This will help you to get back to business as soon as possible.
6. Check for Safety Hazards
It's important to check for safety hazards caused by floods. Make sure to inspect electrical wiring and appliances, as well as check for mold and mildew.
7. Seek Professional Help
If the damage is extensive, it may be a good idea to seek the help of a professional disaster recovery service. They can provide the expertise and resources needed to get your business back on track. 
8. Re-Open
Once the premises are safe and secure, it's time to re-open your business. Make sure to communicate the re-opening with your customers and inform them of any changes that have been made. It may also involve revamping business processes and systems to better prepare for future disasters.
9. Reach Out to Employees and Provide Support
To help with the emotional impact of flooding, business owners should reach out to their employees and provide support. This could include offering counseling, providing time off, or offering flexible working arrangements. 
10. Promote
After re-opening your business, it's important to promote it and let the public know that you are back in business. Use social media, email campaigns, and any other marketing tools to get the word out. You can also provide loyalty programs and discounts to encourage customers to come back.
Conclusion
These are just a few of the flood recovery tips for businesses. While floods can be devastating, it's important to act quickly and take the necessary steps to ensure a speedy recovery. By following these tips, businesses can get back on their feet faster and help minimize the long-term impacts of the disaster.
At Restoration Masters, we understand the stress and worry associated with water damage. That's why we take the time to understand your needs and provide a comprehensive solution that will get your home back to its pre-damage condition. Contact us today to learn more about our water damage restoration and repair services!