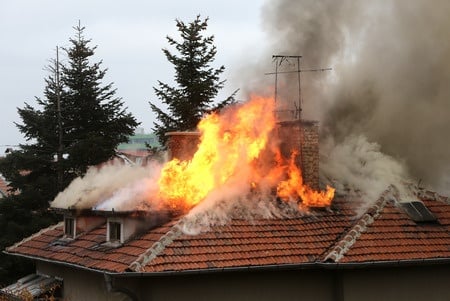 After experiencing a fire at your home or business, you may think it's all over. Now, while the hard part is done, you may still realize that it's all far from over as you have to deal with the aftermath of everything that has happened.
If you have gone through a fire, make sure that you are cautious about the impact after. Below are some of the things you need to look out for:
1. Chemical Pollutants
When you have a fire, chemical pollutants will be released into the air. This can negatively affect your health and even threaten your life.
So, you want to make sure that you are careful, especially if you are exposed to the pollutants. You need to do proper air monitoring and not stay in an area longer than necessary.
2. Instability of Structure
Another thing to look out for after experiencing a fire is the instability of your structure. Fires can cause the structure to settle and crack, making the house very dangerous to live in.
Make sure that you get your structure checked to be assured that it is safe. Get it inspected for even the smallest of damage that can cause the structure to collapse on you while you are inside. You also want to avoid staying inside the building for long periods until it has been fully repaired.
If a fire causes too much damage, you may want to consider getting any remaining structure wrecked and rebuilding it from scratch. That way, you know that the rebuilt structure is entirely new and has not been impacted by the previous fire that you experienced.
3. Lung Irritants
You will also want to defend your lungs against lung irritants that would have been released by the fire. Some of these irritants can include smoke and soot.
You will want to wear a mask that protects your nose, mouth, and lungs from these irritants to protect your lungs. You will also want to look for an air cleaner you can use to filter the air that you breathe. This way, you can improve the quality of the air you are breathing in and also remove any particles that might have entered your lungs before.
4. Water Damage
You may have noticed that some people who experience a fire in their homes will also experience flooding. This is because fires can burst pipes open and quickly flood their home, even with the fire still happening during this time. In addition to this, water will also be used to put out a fire, and the bigger it is, the more water will be used to spray your home.
After the whole incident, it would not be surprising to see any remaining possessions or structure of your home would be met with water damage. Be prepared that you may no longer be able to recover anything or that water damage will be added to the long list of things you have to deal with post-fire.
Conclusion
A fire is a lot to deal with, more than you can imagine. You have to deal with getting your home back to normal, which means dealing with the aftermath of the fire. It's easy to overlook what's happening, but you have to remember that even the smallest of damage can leave you paying a lot in the long run. It is always best to approach the site with caution and remember to look out for the things mentioned above.
If you have recently experienced a disaster like fire or flooding, the last thing you want to do is deal with repairs alone. This is why you should hire us at Restoration Masters. We offer damage restoration service, serving Los Angeles, Orange, Riverside, and Ventura counties for both residential and commercial. Take your time to recover and leave the heavy work to us at Restoration Masters.