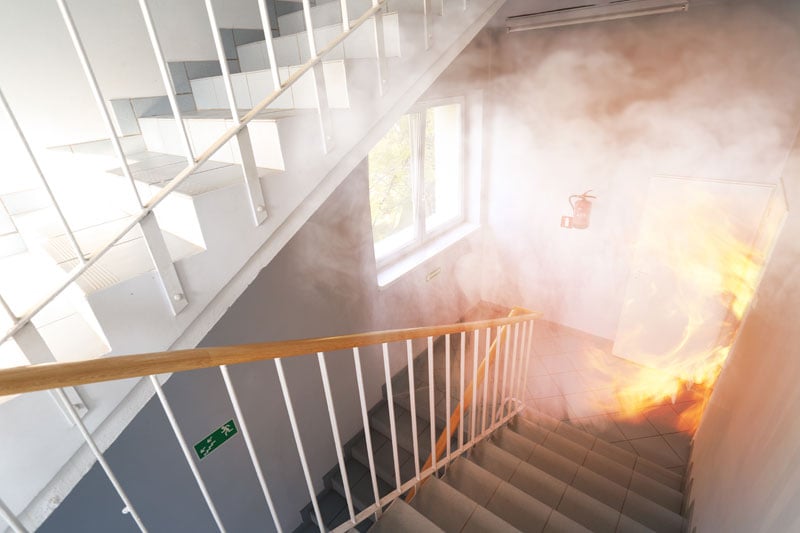 During the aftermath of the fire, you have to act quickly to address the damage left behind. Doing so will help you swiftly get into the restoration phase. This is key in helping you calculate the extent of the property and equipment damages. Immediate response to fire damage will also help you better communicate with local authorities and your insurance company. 
So what should you do to respond to fire damage appropriately? This guide has the basic tips you need to know. We will look into solutions and tools that will help you navigate through the fire damage. The main goal here is to swiftly respond to the situation and come up with solutions to facilitate proper restoration. 
1. Be wary of leftover flames and ash
Just because the blaze has died down does not mean that the dangers are gone. There may be tiny flames hidden in the debris that can easily ignite again. Ash is also harmful, as inhaling it can lead to suffocation.  
Minimizing your time on the scene of the fire damage. If you see any leftover flame, extinguish it yourself or call local firefighters. Never show up to the fire-damaged site without wearing personal protective equipment, such as a suit, face mask, and eye coverings. 
2. Keep your children and pets away from the fire damage 
Since there are possible leftover flames and harmful ash on-site, you need to keep your children and pet away. You should relocate them to a safe place alongside other family members. Exposure to the fire damage can also stress out your children and pets. 
If you really need to visit the fire damage site, do so with a few competent or experienced individuals, like damage restoration specialists, to come up with precise and cost-effective solutions. Plan your visits properly to make decisive actions towards fire damage restoration. 
3. Try to figure out the cause of the fire 
The key to figuring out the extent of the fire damage is finding out the root cause. Try to ask local witnesses about what may have triggered the fire. This helps in understanding the extent of your insurance plan and reporting to your disaster restoration company. Once you have ruled out the cause, take note of how you can prevent future fires from happening again. 
4. Don't touch anything; let the damage restoration specialists do it
As you show up to the site of the fire damage, you may be tempted to rummage through the debris. You may be looking for something valuable that may have survived the fire or trying to see the full extent of the damage. However, this should not be your first course of action. 
You need to deal with this situation with proper composure and professional tools. Have experienced damage restoration specialists first look into your fire damage. Talk about possible valuables that you want them to look for. Letting your damage restoration to their job is the best way to deal with fire damage firsthand. 
Conclusion 
Witnessing and rising from a fire disaster is tough, but there are ways to respond to the damage immediately. Take note of the previously mentioned tips to successfully rise from the ashes today. 
Are you in need of immediate and professional disaster restoration services in California? We at Restoration Masters Expert can help. We have a team of certified restoration technicians and quality tools for all things residential and commercial disaster restoration. Consult with us today regarding your fire damage.